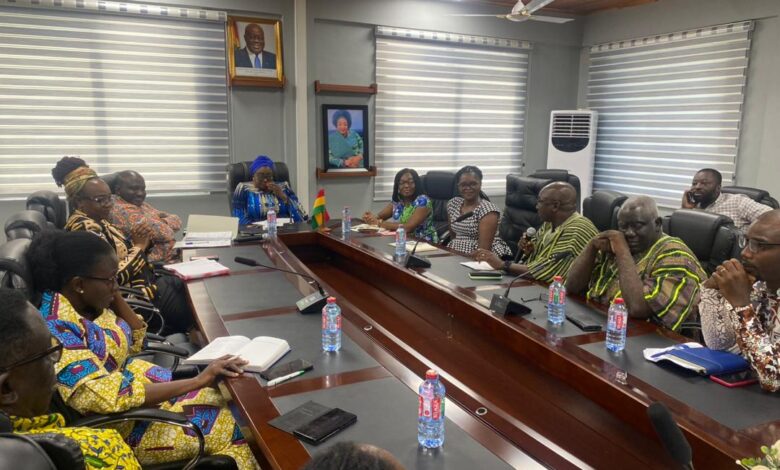 Executives and members of the Coalition of Non-Governmental Organisations (NGOs) in Water and Sanitation (CONIWAS) an umbrella Civil Society Organization operating within the Water, Sanitation and Hygiene (WASH) scoter have paid a courtesy call on Minister for Sanitation and Water Resources (MSWR), Dr. Freda Prempeh at her ministry in Accra.
The team was led by the CONIWAS; Council of Elders, newly elected national officers, and the Executive Secretary.
In her welcome address, Dr. Freda Prempeh, who took over from the embattled former minister, Madam Cecilia Abena Dapaah, a few months ago tasked executives and members of the Coalition to collaborate with the ministry in order to address challenges facing the sector.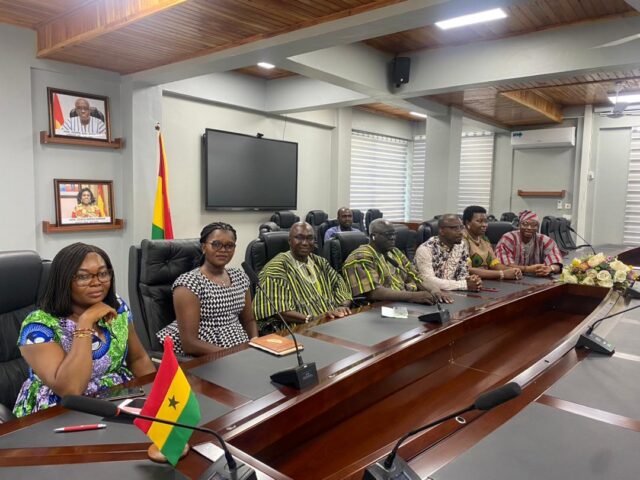 The Minister also admonished both local and international partners, and stakeholders to come to the table when they have divergent opinions about the work of the ministry.
"We are in this scoter together so let us come to the table to address issues or challenges affecting the scoter. Our doors are always open for discussions, collaborations, coordination, and sharing of ideas." She reiterated.
On his part, a former chairperson, a member of the Council of Elders of CONIWAS, and the Executive Director for Pronet North Ghana, Mr. Martin Dery called on the minister to resurrect the once vibrant Inter-Ministerial Committee which has been on ice for some time now.
According to him, when the Inter-Ministerial Committee is put in motion, it will foster coordination and collaboration which will be very beneficial to the scoter.
He proposed that the composition of the Inter-Ministerial Committee should include the following ministries; the MSWR, Gender, Women and Children Protection, Environment, Science, Technology, and Innovation (MESTI), Education, Health, Local Government & Rural Development, and Finance.
The Executive Director for Pronet North explained that the proposed ministries deal in one way or the other issues of WASH and for that reason, it will be prudent when they come together to see to the developments in the sector.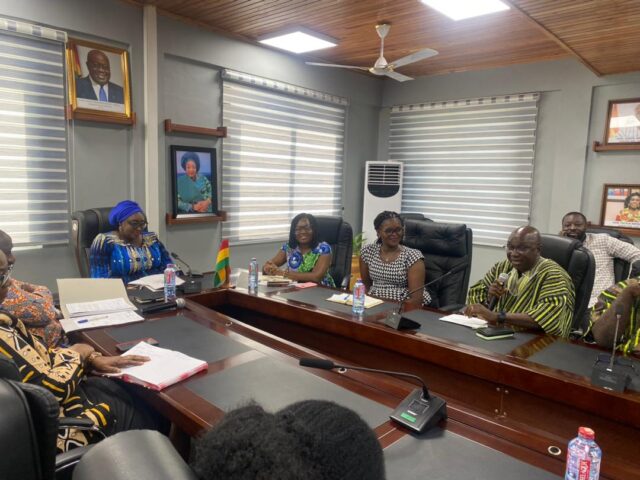 The occasion was used to officially introduce the newly elected national officers of the coalition which is chaired by Madam Beata Awinpoka Akanyani.
Madam Awinpoka Akanyani was the immediate past Vice Chairperson of the coalition.
Kwadwo BUABENG