General News
News & Trending
Politics
Trending
Ashie Moore promises 5 more Parliamentary seats in addition to NDC's 20 seats in Parliament
Ashie Moore promises 5 more Parliamentary seats in addition to NDC's 20 seats in Parliament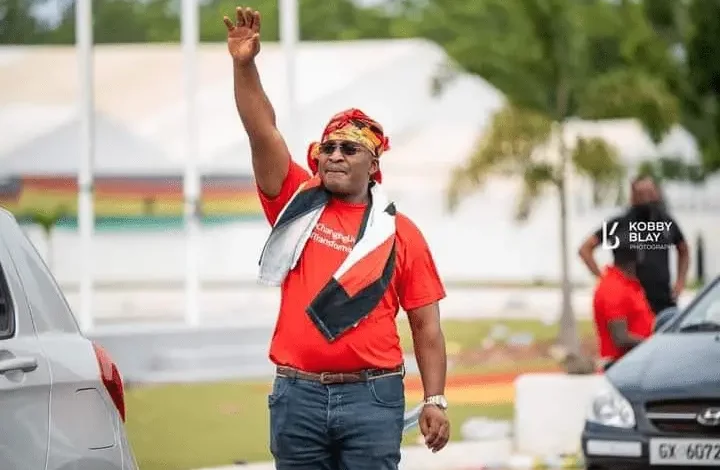 The leadership of the Greater Accra regional branch of the opposition National Democratic Congress (NDC) led by its Regional Chairman and a former Member of Parliament for the Adentan Constituency, Mr. Emmanuel Nii Ashie Moore has launched its latest initiative, dubbed "Agenda Win Twenty-Five Seats," as part of its preparation towards winning the 2024 general elections
The Greater Accra NDC expressed optimism about winning an additional five parliamentary seats from the fourteen orphan constituencies in the region, in addition to the twenty seats it currently holds in Ghana's Parliament.
Speaking in an interview with an Accra-based Citi FM, Mr.  Ashie Moore stated that the party has devised strategies to achieve this goal and anticipates that by 2024, these five additional seats will be under NDC control.
The Greater Accra Regional Chairman has, therefore, encouraged party members in the region to support the agenda of winning five more seats and to work diligently towards this goal.
"Out of the 14 seats been held by the ruling New Patriotic Party, I can confidently state that we are securing five, and we are not just taking them. I can assure you. Based on our strategies, I won't disclose the specific constituencies, but under my leadership as regional chairman, we've launched an 'Agenda 25 Seats' initiative and it will be realized," he said.
The Greater Accra Regional NDC also supported the PC's Vanguard Foundation, comprised of current and former Parliamentary candidates, with funds to conduct campaigns in the orphan constituencies.
A former Parliamentary candidate for the Weija Gbawe constituency, Mr. Cleland Nii Ayaa Ayison, reiterated the group's determination to work towards achieving victory for the party come 2024 polls.
"We are looking forward to going out there, raising more funds, and possibly coming back and then supporting massively for the 2024 election year. So are we going to be on the grounds working with every constituency.
Starting next month we are drawing up our programs. We will be doing door-to-door, we will be doing lorry stations to lorry stations, and we will be doing shops to shops. Whatever we can do to win power for the NDC that is what we are going to do," he said.
Story: Kwadwo BUABENG