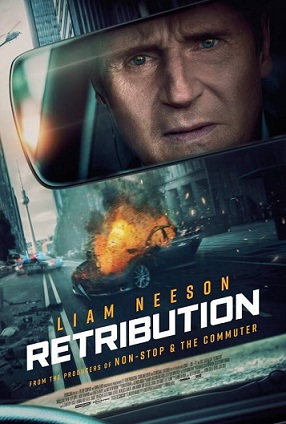 MTN Ghana is set to thrill another set of customers with an exhilarating moment as it gives opportunity to over 400 customers to watch a movie titled: ''RETRIBUTION'' which is scheduled to be premiered on August 25th, 2023, at the Silverbird Cinemas in Accra Mall.
The premiere of "Retribution" presents the perfect opportunity for the company to demonstrate its commitment and appreciation to selected customers for their unwavering support and loyalty over the years.
MTN's burning desire is to make its customers feel special and appreciated. Thus, they always acknowledge and reward them with relevant lifestyle offers.
More so, MTN Movie Mania is one of the unique initiatives launched by MTN about 9 years ago to reward customers for their continued patronage of MTNs products and services.
This platform was created to provide their customers with the opportunity to watch a movie with their family and friends once a month for free.
According to MTN, over the past years, their customers have expressed immense gratitude; hence there was the need to reward them with gifts like shopping vouchers, cakes, lunch vouchers, and invitations to movie mania events.
As a business, customer satisfaction remains our top priority as we continue churning out relevant offers for customers based on their digital needs.
"RETRIBUTION" is a film that you will want to watch again and again because it has everything: action, tension, excitement, breathtaking sceneries, and an intriguing and engaging music score.
Customers get an extra ticket for free when they purchase a movie ticket with MoMo on Thursdays. The Offer is available at Silverbird Cinemas in Accra and at the Golden Eagle Cinema in Kumasi.
Synopsis
When a mysterious caller puts a bomb under his car seat, Matt Turner (Liam Neeson) begins a high-speed chase across the city to complete a specific series of tasks. With his kids trapped in the back seat and a bomb that will explode if they get out of the car, a normal commute becomes a twisted game of life or death as Matt follows the stranger's increasingly dangerous instructions in a race against time to save his family.
Source: Entertainment DESK