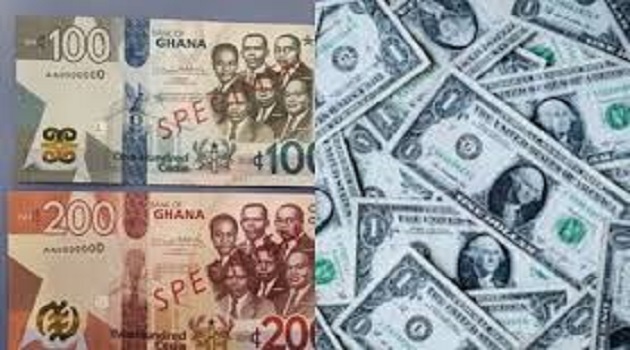 Bulk Oil Distribution Companies (BDCs) in the country bought a dollar from the Central Bank at GHS 10.17 pesewas in a forward forex auction held by the apex bank.
In the forward forex auction held on Tuesday, September 27, the Central Bank made available, some $60m in foreign exchange to BDCs for fuel imports.
The 30-day tenor forex auction by the BoG was subscribed by 30 BDCs who through their banks submitted bids ranging from GHS 9.75 to GHS 10.28.
The forward auction by the Central Bank is intended to minimise the uncertainty of the future availability of forex and aid price discovery, especially for the general pricing window within the downstream sector.
With the exclusive forex forward auction to BDCs by the BoG, prices of imported fuel at the pumps is expected to witness some stability – that has, however, not been the case.
The Central Bank has set aside some $420m to be auctioned to BDCs to support their imports of fuel for the fourth quarter of 2022.
Meanwhile, the Ghana Chamber of Bulk Oil Distributors [CBOD] has assured the nation that there are sufficient stocks of all petroleum products to satisfy national demand well into the New Year.
It has therefore dismissed reports about the pertinent fuel shortage, describing it as "unfounded".
"We have more than enough petroleum products at the depots and in the ports ready for discharge. These products, ranging from petrol and diesel to kerosene, premix, and aviation fuel, are available in sufficient quantities to meet national demand beyond the Christmas holidays", Chief Executive Officer of CBOD, Dr. Patrick Ofori said.
Dr. Ofori said the nation's strategic fuel stocks have been maintained and replenished through policy intervention by the Bank of Ghana (BoG) and nationalistic "sacrifices" by the bulk oil distribution companies.
He explained that the BoG has allocated 120 million US dollars every month until the end of the year for the importation of all essential petroleum products into the country.
"For this, we are very grateful to the Central Bank, which has been working with us to assist our members, the bulk distribution companies, to secure foreign exchange forwards to meet the nation's petroleum import bill," Dr. Ofori said.
"With the BoG's intervention, the forex challenges we faced around the middle of the year have been stabilized to some extent and there is little, if any, cause for alarm", he explained.
He further added that "what the BoG is providing, however, is just a fraction of what the BDCs need to meet their medium- to long-term foreign exchange liquidity demands and CBOD is hoping that more will be done soon to shore up foreign exchange liquidity in the country.