General News
News & Trending
Politics
Trending
Kennedy Agyapong is our best bet to break the 8 -NPP Middle East Communications Director
Kennedy Agyapong is our best bet to break the 8 -NPP Middle East Communications Director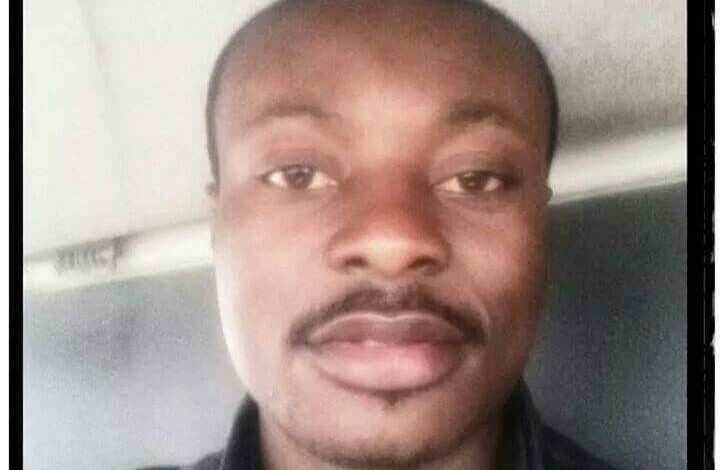 The Communications Director of the Middle East Branch of the New Patriotic Party (NPP), Mr. Godfred Nana Mensah Asante, has thrown his support behind Mr. Kennedy Kwame Akompreko Agyapong in his bid to become the flagbearer of the NPP.
Mr. Mensah Asante is therefore urging all delegates to vote massively for Mr. Agyapong to win the sole ticket to lead the party into victory come the 2024 general elections.
Speaking in a telephone interview, the Middle East Communications Director explained that he has observed and analysed carefully all the candidates vying for the position, and the only candidate who he believes can break the two-term cycle is Mr. Agyapong.
He insisted that the only person who can take Ghana out of the woods and bring relief to the people of Ghana, especially the youth, is no other person than the current Assin Central Member of Parliament, Mr. Agyapong.
According to Mr. Mensah Asante, Ghana is currently at a crossroads and needs a strong, reliable, radical, and effective leader to rescue it.
"Today, thousands of young graduates come out of our colleges and universities every year without any hope of getting employment. So the NPP and, for that matter, Ghana needs someone with experience in sustainable job creation for its teeming youth and Ken is the only one who has these skills.
He has demonstrated it with the many businesses he has created, which are employing thousands of young people. Kennedy Agyapong is the only person among all the presidential aspirants with business acumen and entrepreneur expertise," Mr Mensah Asante retorted.
According to the Communications Director of the NPP, Mr. Agyapong is a man of his word and stands for the masses. Adding that he (Ken) is the only person among the 10 presidential aspirants who is running his campaign with his own money.
The NPP Middle East Communications Director hinted that what Ghana needs now to change the paradigm shift is an honest, transparent, reliable, radical, and effective leader, and he believes Kennedy Agyapong has those qualities.
He went further by saying, "Agyapong's radical approach to politics sets him apart from traditional politicians.
He is not afraid to take bold actions and make tough decisions for the betterment of Ghana."
Drawing a comparison to successful African leaders like Paul Kagame, the NPP Middle East Communications Director said Mr. Agyapong's radical style, combined with his track record of achievements, indicates his potential to drive significant progress and development in the country.
Ghana needs a strong and independent person with a business mindset like Mr. Agyapong, who knows what it means to create businesses because he has done it before," Mr. Mensah Asante reiterated.
Story: Kwadwo BUABENG