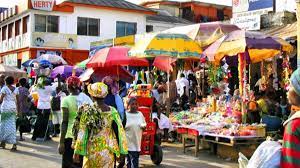 The Government Waste Report, 2022 issued by the Institute for Liberty and Policy Innovation (ILPI), says Ghana loses GHS100 million annually to payroll fraud (ghost names).
According to the report, the perennial bloating of government payroll with ghost names is still a huge problem that needs to be addressed to save the Ghanaian taxpayers from losing millions of Cedis annually.
The report revealed that in 2015 after staff auditing, about 2,913 ghost names were found on the Ghana Education Service Payroll alone.
"Approximately GHS100 million are lost annually to payroll fraud. Consistently since 2011, whenever the International Monetary Fund (IMF) is contracted for a bailout and as part of restructurings, the government would conduct a nationwide employee audit on its payroll," it said.
Regarding procurement fraud, the report explained what it entails.
It said "any deceptive or corrupt practices involved in the acquisition of goods, services, or works by public or private entities are termed "Procurement fraud.
Procurement fraud in Ghana is a challenge, and this has been a persistent issue in both the public and private sectors.
"Some common forms of procurement fraud in Ghana include Collusion (conspiracy between bidders to manipulate the bidding process by agreeing on prices, dividing contracts, or engaging in other anti-competitive practices).
Bid rigging (In bid rigging, individuals or companies agree in advance on who will win a particular contract, often by submitting non-competitive bids or excluding legitimate competitors from the bidding process),
Kickbacks and bribery (This form of fraud occurs when individuals or companies offer or accept bribes or kickbacks to influence the procurement process in their favour).
Misrepresentation of qualifications or capacity (Fraudulent bidders may provide false information about their qualifications, experience, or resources to secure contracts for which they are not genuinely qualified).
Invoice manipulation (This involves inflating the cost of goods, services, or works in the invoice or misrepresenting the quantity or quality of the delivered goods to obtain higher payments.)
The country has taken several measures to address this problem, including the establishment of anti-corruption agencies and the enactment of legislation to prevent fraud and promote transparency in procurement processes. However, the issue of procurement fraud still exists.