General News
News & Trending
Opinion
Trending
In Defence of Ghana's Speaker of Parliament -Ahmed, the Servant writes 
In Defence of Ghana's Speaker of Parliament -Ahmed, the Servant writes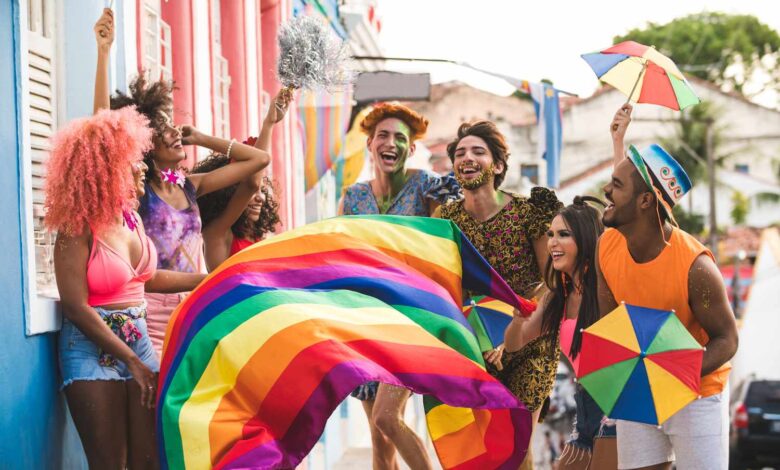 Ghana's Speaker, Rt Hon Alban Bagbin should be commended for his advocacy on the dangerous and uncultured practice of LGBTQ+ in our beloved country. Essentially, the Speaker is safeguarding our culture from being poisoned and contaminated by the activities of these people.
He presides over the sittings and other tasks of the House and he has the right to state that the House would surely pass the bill as tabled by the members.
It is a sordid act on the part of some people to try to thwart the efforts of this distinguished gentleman of our land.
The practice is alien to our culture and tradition. Most of us will not in any way appreciate, accept, or support this barbaric act. It is a malaise to our health, culture, and tradition.
It is also important to defend and protect the teachings and the laws of God. Even this commitment on the part of the Speaker and many of us who are ready to ensure that Parliament, the House that represents the entire population will do the needful by passing the bill into an Act to ban and punish the culprits of this idiotic act would be rewarded by Allah Almighty.
I am therefore asking Ghanaians from all walks of life to join the Speaker and Hon Members of the House to do everything possible to get the law passed to safeguard our culture, tradition, and our young ones from this nefarious practice.
Those politicians and so-called human rights activists who because of power or other benefits for themselves are subtly criticizing the Speaker should halt their nefarious acts and hypocrisy. They will soon be exposed.
As the Speaker keeps on stating, our Parliament will do the needful by satisfying numerous members of the population by getting the bill passed.
The Rt Hon Speaker is on the right path and it is incumbent on us to support his advocacy to get the law.
I support the Rt Hon Speaker for his commitment, dedication, and determination to salvage our tradition and culture.
The matter on the table is not about partisan politics, it is not a banter between NPP or NDC is about our culture, tradition, customs, and nation.
I am a committed, dedicated practicing, and a proud Muslim. My beloved religion detests this clumsy behaviour. I stand by my religion.
Allah blesses Mr. Speaker and all who are prosecuting this crusade.
The posterity will judge us fairly and Godly.
By: Ahmed, the Servant