General News
News & Trending
Wash
Trending
Water crisis looms in Tamale…residents at risk of contracting waterborne diseases as NEDCo disconnects GWCL over GH¢39m debt
Water crisis looms in Tamale…residents at risk of contracting waterborne diseases as NEDCo disconnects GWCL over GH¢39m debt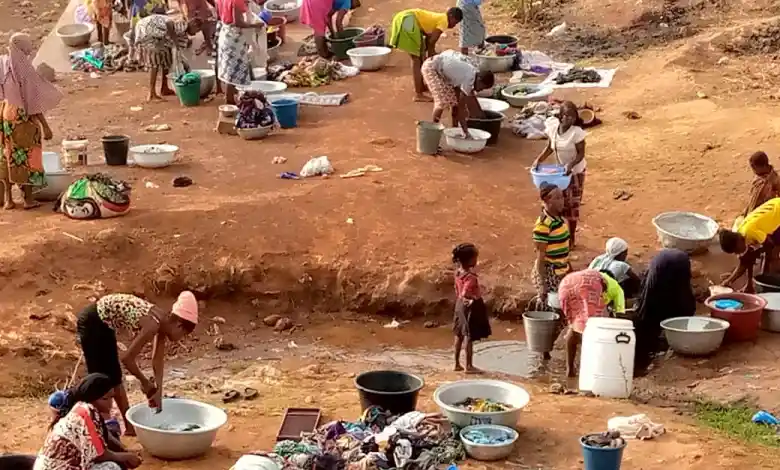 Residents in Tamale and its environs are said to be in danger as one of Ghana's electricity distributing companies, the Northern Electricity Distribution Company (NEDCo) has disconnected power supply to Ghana Water Company's (GWCL) Northern Regional Treatment Plant at Dalun over non-payment of bills.
According to NEDCo, GWCL owes over GH¢39 million in electricity bills.
The Dalun Water Treatment Plant supplies water to residents in Tamale and its environs.
The water crisis in the area could be dire in the coming days if power is not immediately restored to the water treatment plant.
Residents in Tamale and its environs are already enduring a water rationing schedule due to some negative human actors. Any further action that will lead to a total shutdown of the water treatment plant will be catastrophic.
But addressing a team of journalists after the exercise, the Area Manager for NEDCo, Mr. Elvis Denuyakor, explained that the action initiated by his outfit is necessary to enable the company to retrieve the over GH¢1.2 billion debts owed it by its customers to enable it to stay in operation.
Meanwhile, the management of GWCL in the Region has assured residents to remain calm, saying the head office in Accra is working around the issue to address the situation.
In April 2023, NEDCo, began a mass revenue mobilization drive to retrieve some GH¢1.2 billion owed the company.
Story: Kwadwo BUABENG