Education
Health
Life Style
News & Trending
Wash
Trending
Ahafo NDC Women's Wing joins call on gov't to scrap taxes on Sanitary Pads…distributes 3000 pads to adolescents basic school girls
Ahafo NDC Women's Wing joins call on gov't to scrap taxes on Sanitary Pads…distributes 3000 pads to adolescents basic school girls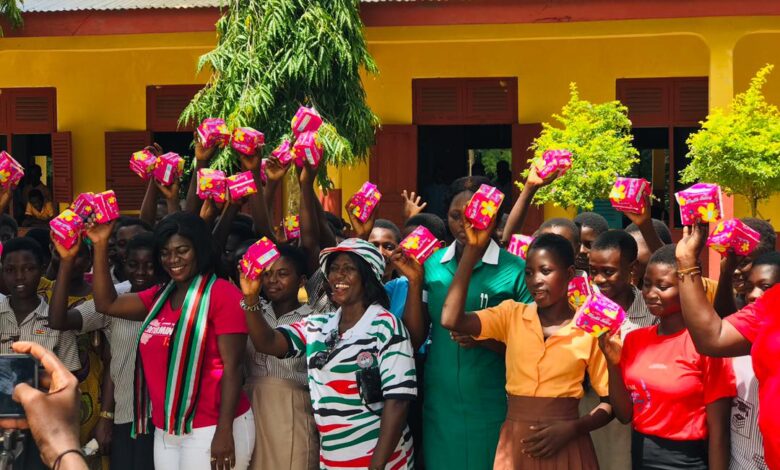 The campaign for the scraping off taxes on sanitary pads and other sanitary materials seems not to end anytime soon as more groups and individuals are joining the crusade to put pressure on the government until it heed their demand.
The latest group to join the campaign for the scrapping of taxes on sanitary products is the Ahafo Regional Women's Wing of the National Democratic Congress (NDC) led by its Women's Organiser, Mrs. Charity Gardiner.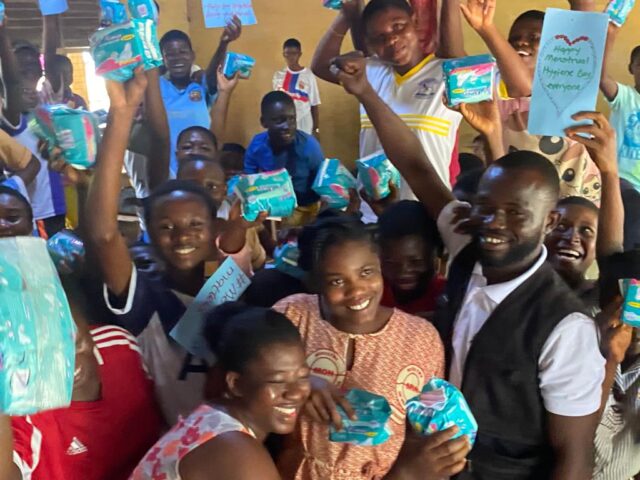 Available statistics show that about 500 million women and adolescent girls across the world, particularly in Africa, lack access to quality, hygienic, medically approved, and very affordable sanitary products. To this end, some Civil Society Organisations (CSOs) in Ghana have intensified their call on the government to ensure women and adolescent girls across Ghana have access to these basic products.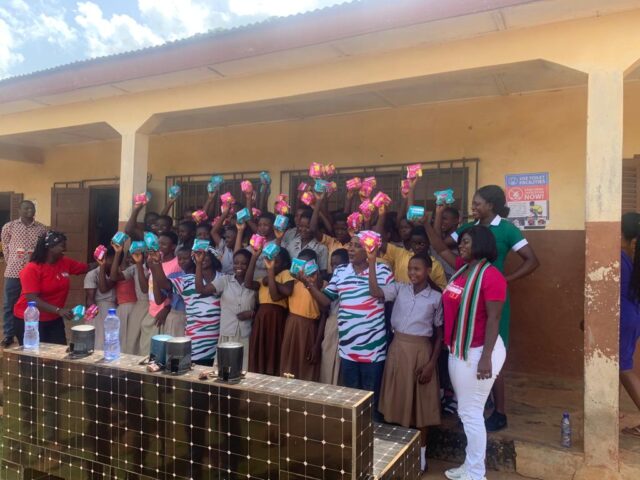 Mrs. Gardiner made the call in a telephone interview with GBCGHANAONLINE's Franklin ASRE-DONKOH, she led her group to distribute over 3000 sanitary pads to some adolescent school-going girls in the Ahafo Region.
She noted that the party's women's wing in the Ahafo region decided to donate sanitary pads to the most vulnerable adolescent school-going girls who cannot afford pads, as well as to encourage them to live confidently in their menstrual period and to erase all forms of myths and misconceptions about menstruation.
Menstruation according to her is not a taboo. "It is a natural occurrence in adolescent girls and women. I urge parents and guidance, teachers, media practitioners, religious leaders, and other educators to come out boldly to discuss it" Mrs. Gardiner added.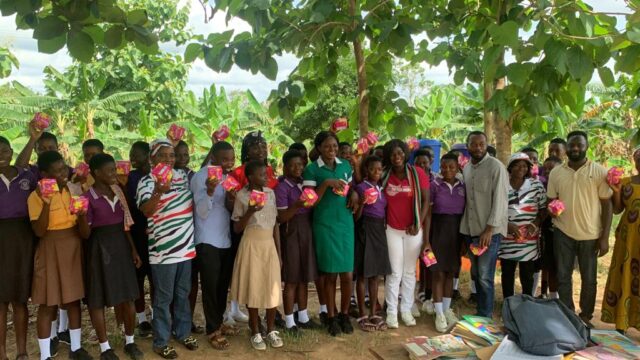 When asked why the call for the removal of taxes on sanitary materials and pads, the NDC Ahafo Regional Women's Organiser, pointed out that a lot of adolescent girls across the country go through challenges to have sanitary pads, quality detergent, and toiletries during their monthly menstrual period.
She bemoaned how most adolescent girls and older women in rural areas used rags, newspapers, old clothes, and other unhygienic and unsafe materials during their period due to financial constraints coupled with the high cost of sanitary pads due to huge taxes imposed on sanitary materials and pads.
The NDC Ahafo Regional Women's Organiser hinted that most girls from deprived homes end up with pregnancies because in most cases some men and older boys demand sex before giving them money to buy sanity pads for their monthly period.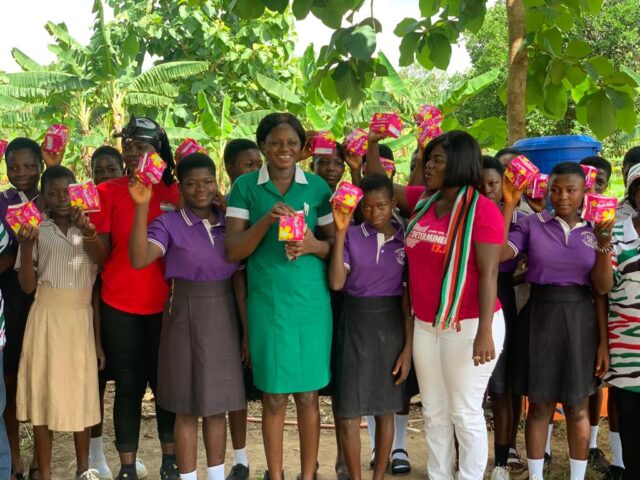 The Women's Organiser appealed to the government to make sanitary materials and pads very affordable through the removal of taxes on the product and providing incentives to local sanitary pad-producing companies.
"In the meantime that the government is yet to provide these incentives as well as to remove all taxes on sanitary products, let me use this medium to  solicit the support of well-to-do individuals, groups, corporate bodies, Local and International Non–Governmental Organisations (NGOs), to partner us to provide quality sanitary products to every adolescent girl in the Ahafo region." She retorted.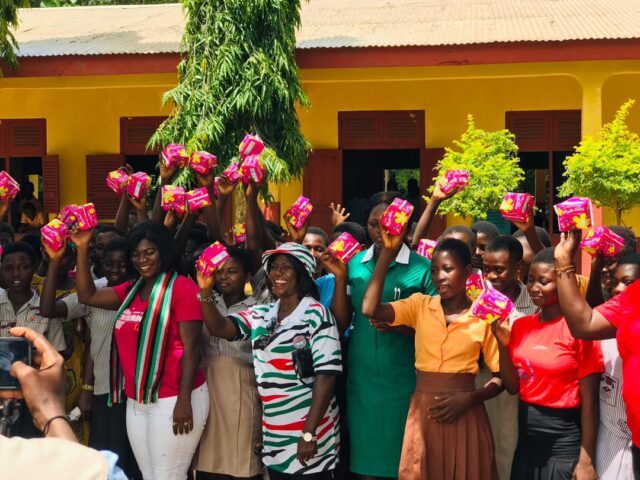 Mrs. Gardiner expressed gratitude to the Members of Parliament (MPs) for Asutifi South and Asunafo South constituencies, Alhaji Collins Dauda and Mr. Eric Opoku, and other individuals and groups for supporting the activities of the party's women's wing.
Source: GBCGHANAONLINE/Kwadwo Buabeng