Education
General News
News & Trending
Politics
Trending
Ayawaso West Wuogon MP Lydia Seyram Alhassan rolls out free driving training for UG students
Ayawaso West Wuogon MP Lydia Seyram Alhassan rolls out free driving training for UG students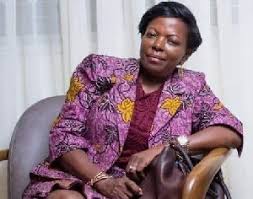 The Member of Parliament for the Ayawaso West Wuogon Constituency in the Greater Accra region, Lydia Seyram Alhassan has today Monday, June 12, 2023, rolled out the second phase of a Free Driving Training Programme dubbed: "LSA Free Driving School" targeted at students of the University of Ghana (UG).
The tailor-made three weeks theoretical and practical free driving courses will be centered on the university campus with flexible time schedules for the students to acquire driving skills at their convenience without destructing their academic work.
MP for Ayawaso West
Five hundred (500) residents of the constituency benefited from the first phase of the free driving school exercise held in 2022 held at Abelenkpe, in the Ayawaso West Wuogon constituency.
The LSA Free Driving School gesture is expected to be extended to other tertiary institutions including the Accra College of Education, the University of Media, Arts, and Communication, and the Ghana Institute of Management and Public Administration (GIMPA) all within the constituency.
The student's target free driving lessons opportunity is Phase Two of the Free Driving courses rolled out by the philanthropic lawmaker.
Madam Lydia Seyram Alhassan who doubles as the First Deputy Majority Whip in Ghana's Parliament has been engaged in numerous humanitarian interventions in her quest to make life more meaningful for her constituents and Ghanaians from all walks of life.
The MP recently celebrated Mother's Day with women in the constituency and presented various gifts to them for their selflessness.
Story: Kwadwo Buabeng