Business
News & Trending
October 2023 Inflation drops to 35.2% from 38.1% -GSS
October 2023 Inflation drops to 35.2% from 38.1% -GSS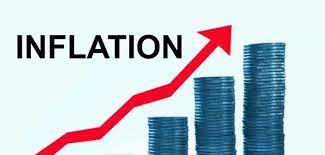 The Ghana Statistical Service (GSS) says for the third consecutive time, inflation has dropped, recording a rate of 35.2% in October 2023.
The drop, according to the Government Statistician, Prof. Samuel Kobina Annim, represents a 2.9 percentage point decrease from the 38.1% recorded in September 2023.
The announcement was contained in the Consumer Price Index (CPI) data released by the GSS on Tuesday, November 14, 2023.
The CPI data shows that food inflation stood at 44.8% and non-food inflation at 27.7%.
Prof. Kobina Annim, highlighting the rates stated that the decline in inflation was a positive development.
Story: Kwadwo BUABENG