General News
News & Trending
Opinion
Trending
Safeguarding communities: Innovative plan to prevent further dam spillages by VRA
Safeguarding communities: Innovative plan to prevent further dam spillages by VRA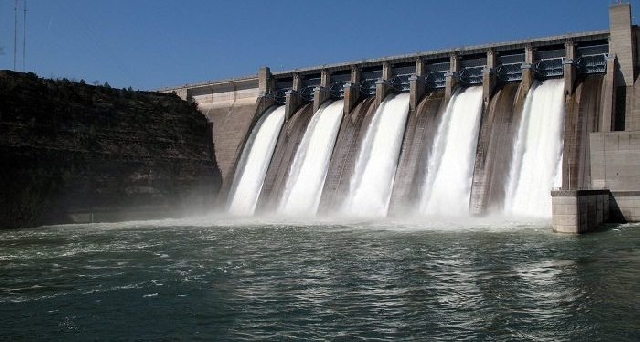 In the wake of recent Akosombo dam spillages that have had devastating impacts on downstream communities of Mepe, Volta Region, it is imperative to implement forward-thinking measures to prevent such catastrophic occurrences in the future.
IMPLEMENTABLE COMPONENTS OF THIS PLAN
Structural Upgrades:
A thorough structural assessment of the Akosombo Dam needs to be conducted to identify potential weak points or areas of concern. Necessary reinforcements, such as buttressing or additional spillway construction, will be implemented to enhance the dam's capacity to withstand extreme conditions.
Advanced Monitoring Systems:
Real-time monitoring sensors will be installed in key areas of the dam, including the spillway, abutments, and foundation. These will be integrated into a central monitoring system with automated alerts for abnormal conditions.
Predictive Analytics and Algorithms:
This plan will utilize predictive analytics and algorithms to forecast potential spillage risks based on weather forecasts, upstream water levels, and historical data.
 Early Warning and Communication:
A robust early warning system needs to be established, integrating with local weather monitoring agencies and NADMO agencies. In addition, there should be a multi-tiered communication plan that will ensure timely and effective dissemination of alerts to all downstream communities including Mepe.
Community Training and Drills:
Regular training sessions and emergency response drills need to be conducted by the VRA team for downstream communities to ensure they are well-prepared in the event of a spillage.
Sediment Management:
A sediment management plan will be implemented to ensure that sediment accumulation does not compromise the Akosombo dam's capacity and recommend dredging at certain intervals.
Public Awareness Campaign:
A public awareness campaign should be launched to inform residents about the dam's safety measures and the importance of preparedness.
Monitoring and Evaluation:
A comprehensive system for ongoing monitoring, evaluation, and regular audits should be established to ensure this plan's effectiveness.
In conclusion, this Integrated Dam Safety and Risk Mitigation Plan represents a proactive approach to ensure the safety of all downstream communities and prevent future spillages by the Volta River Authority(VRA).
By combining structural upgrades, advanced technology, and community engagement, we can create a resilient and secure environment around the Akosombo Dam.
I look forward to the opportunity to collaborate on this critical initiative and safeguard the well-being of all stakeholders involved.
Article by: Ing. Ken Sefa Karikari
The author is the Executive Director, of the Bureau of Industrial Safety