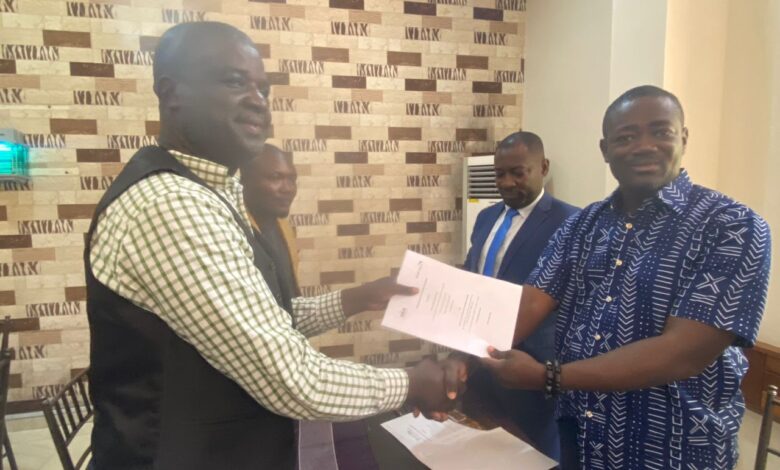 An international Non-Governmental Organisation, the World Vision International (WVI) Ghana and the Ghana WASH Journalist Network (GWJN) have signed a Memorandum of Understanding (MoU) to accelerate advocacy on Water, Sanitation, and Hygiene (WASH).
The signing ceremony was witnessed by the Regional Operations Manager at WVI, Mr. Joshua Baidoo, – the WASH Project Coordinator, Mr. Cephas Wedam, the Water and Sanitation Specialist at WVI, Mr. Yaw Attach Arhin, and the National Executives of GWJN among others.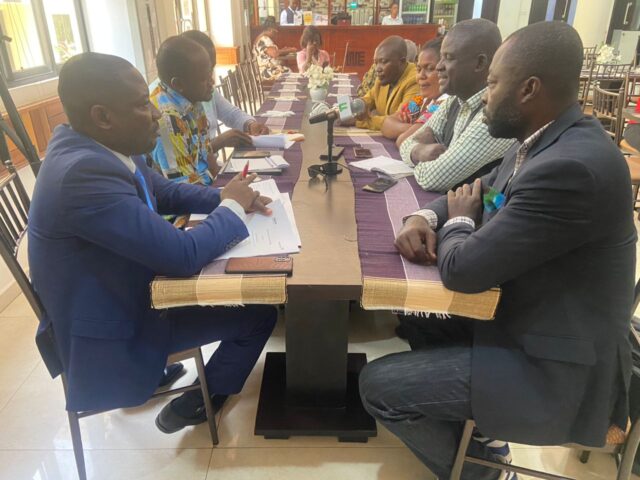 Speaking in an interview after the sign, Mr. Arhin explained that the rationale behind the partnership with the media network is to collaborate, promote, and address issues of Water, Sanitation, and hygiene in the country, especially in World Vision International project areas.
He said the collaboration between his organisation and GWJN will focus more on training the network's members, field works and advocacy among others focusing more on children's welfare.
According to the Water and Sanitation Specialist at WVI, to ensure the development of children especially those in deprived communities, there is the need to make WASH accessible for the children.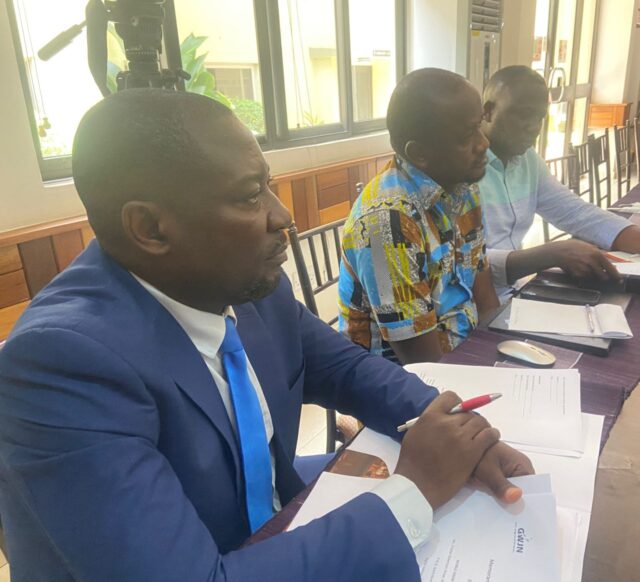 According to him, the total well-being of a child depends on a clean and hygienic environment and the quality of water being used.
He commends the executives and members of the GWJN highly for their tremendous advocacy on WASH over the years.
Mr. Arhin noted that to elevate poverty in the various communities across Ghana, there is a need to focus on making safe and sustainable water, sanitation, and hygiene accessible to all especially children.
On his part, the Regional Operations Manager at WVI, Mr. Baidoo, maintained that the media are major stakeholders that World Vision intends to work assiduously to deliver its mandate.
He said WASH in schools and individual homes plays a major key role in the areas in which World Vision International is working.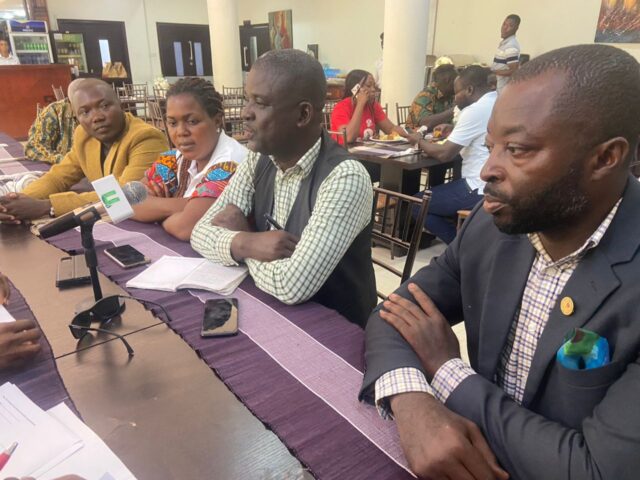 Mr. Baidoo, however, bemoans situations where children have to sneak out during class hours to go in search of water or to attend nature's call in bushes and unhygienic places.
The National Coordinator for GWJN, Mr. Justice Lee Adobe said members of the network are passionate about seeing development in the WASH sector.
He said GWJN is willing to serve the marginalized in society and ensure that no one is left behind in terms of access to potable water, sanitation, and proper hygiene practices.
Mr. Lee Adobe on behalf of the National executives promised WVI Ghana of the network's preparedness to deliver on its mandate.
Story: Kwadwo BUABENG