Business
News & Trending
Trending
Let's patronize our own- Dr. Sika Antwi Boakye admonishes Ghanaians
Let's patronize our own- Dr. Sika Antwi Boakye admonishes Ghanaians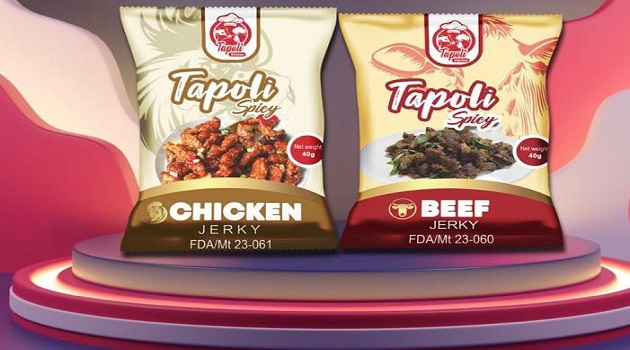 The Managing Director of Ephemart Premium Limited Company, a food processing company Dr. Mrs. Sika Antwi Boakye has added her voice to the numerous calls on Ghanaians to patronise made-in-Ghana goods.
According to her, patronizing made-in-Ghana goes a long way in building a resilient and vibrant local economy that can stand the test of time.
If there is one lesson we will have to learn as Ghanaians from the COVID-19 Pandemic, that lesson is to patronize our own foods, drinks, and clothes among others which complement the government's efforts to stabilize the cedi and revive the economy. The Managing Director of Ephemart Premium Ltd Co. reiterated.
She was of the opinion that every Ghanaian must rethink and start developing an appetite for locally made products because. Saying that is an absolute way to tackle the current economic hardship.
Dr. Sika Antwi Boakye made the call when the company introduced two new products Tapoli Spicy Beef and Chicken Jerky to the Ghanaian market in Accra.
According to her the introduction of Tapoli Spicy Beef and Chicken Jerky is one of the many ways her company is adopting to support livestock farmers as well as to provide employment avenues for thousands of unemployed Ghanaian youth.
The Managing Director of Ephemart Premium Ltd Co raises concerns about the high cost of setting up a company in Ghana. Stated the difficulty in getting a business registration and other approvals for new start-ups and thus called on the government to support new set-ups with soft loans and reduce interest rates.
This she believed would encourage more people to go into the manufacturing sector which has the space to employ more people thereby affording the government to rank in more revenue to help the development of the country.
She noted that high interest rates, high inflation, increased petroleum prices, and taxation had consequently taken a huge toll on imported products adding that 'we must embrace and patronise what we produce locally to boost the Ghanaian economy.
'We must all be imbibed with the culture of patronising our locally manufactured goods and services to boost the economy'. Dr. Sika Antwi Boakye reiterated.
Source: