General News
News
News & Trending
Trending
'Okro mouth' COP Alex Mensah interdicted with immediate effect
'Okro mouth' COP Alex Mensah interdicted with immediate effect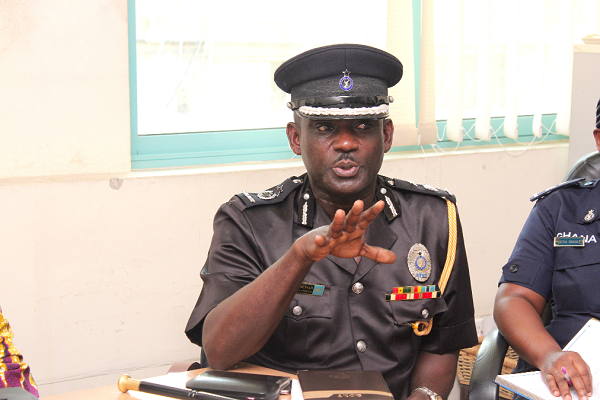 The Director General of Operations of the Ghana Police Service, George Alex Mensah, has been interdicted.
He is said to have been informed of his interdiction in a wireless statement.
The decision was taken as a result of his involvement in the leaked audio recording about the current Inspector General of Police (IGP).
Already, Mr Alex Mensah, a Commissioner of Police (COP), has appeared before a probe committee set up by the Speaker of Parliament to ascertain, among others, the authenticity of the audio recording.
COP Alex Mensah, who boasts of 31 years in the Service, has challenged portions of the tape, describing them as edited.
Appearing before the Atta Akyea Committee, he said the IGP, Dr George Akuffo Dampare, is the worst Ghana has ever had in his 31 years of active service.
Despite being on leave, pending his retirement from the Service, the former Accra Regional Commander is to hand over all police accouterments including his authority badge to the appropriate authorities.
"Kindly be informed that you are interdicted with immediate effect following your involvement in the leaked tape being investigated by Parliament," the wireless statement sighted by 3news.com indicated.
"You are to hand over your weapons, uniforms, and other police accouterments and or properties including your authority badge to DEPOL LOGISTICS."