News & Trending
Opinion
Sport
Trending
Inter – Sector Collaboration, Key In Hosting The African Games, Accra 2023
Inter - Sector Collaboration, Key In Hosting The African Games, Accra 2023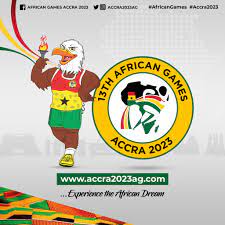 As the nation gears itself to host the first-ever African Games coming next year starting from 8th March 2024, there must be inter-sector collaboration to ensure that the nation excels.
As stated (supra), this will be the first time our country gets this opportunity to bring other 55 countries to compete in more than twenty events or what is known as sports codes.
Some of the events to be competed in are boxing, athletics, aquatic or swimming, tennis, hockey, badminton, rugby, football, etc.
This is an international competition that needs the involvement of all Ghanaians and the various Ministries, Departments, and Agencies.
The Local Organizing Committee is welcoming every Ghanaian who has any idea or suggestion to enrich its work.
Ministries such as Health, Education, Interior, National Security, Foreign Affairs, Lands and Natural Resources, and Tourism, are being lobbied to be on board with their agencies to help in this national assignment.
The LOC through its parent Ministry, the Youth, and Sports led by its hardworking Minister, Hon Mustafa Ussif is urging all the stakeholders and contractors working on the various sports facilities to meet the deadline as agreed in their contractual agreements with the Government.
The monthly site meetings and regular visitations by the Ministry, LOC, and the consultants are all strategies being adopted to ensure that everything is well done and the deadline is met.
The collaboration with various Ministries and agencies will also make the Games -inclusive. I will also plead with our State Actors such as the Ministers of State, Members of Parliament, Our Foreign Envoys: Ambassadors and High Commissioners, Metropolitan, Municipal, and District Chief Executives, and Chief Executive Officers of state agencies to be actively involved.
In their various tasks, such as official speeches, the matters of the Games should be included.
The private sector would not be left out of the equation. They are an integral part of the success of the Games.
Their contributions both financial and other resources are welcome.
LOC has begun knocking on their doors to come on board and offer all assistance to the Committee.
Our friends in the media, from broadcast, print (traditional,), and bloggers on social media are all being encouraged to assist.
We have already started working with you and we are going to intensify it. The media is our mirror.
You are the nerve center or fulcrum to the success of the Games.
We can do it together.
The spirit of commitment, readiness, and dedication would be exhibited once again, come next March 2024.
Together we build, together we succeed.
By: Ahmed, LOC