Breaking News
General News
News & Trending
Trending
Bagbin lashes out at the judiciary for its selective justice approach…cites the Gyakye Quayson trial as an example
Bagbin lashes out at the judiciary for its selective justice approach…cites the Gyakye Quayson trial as an example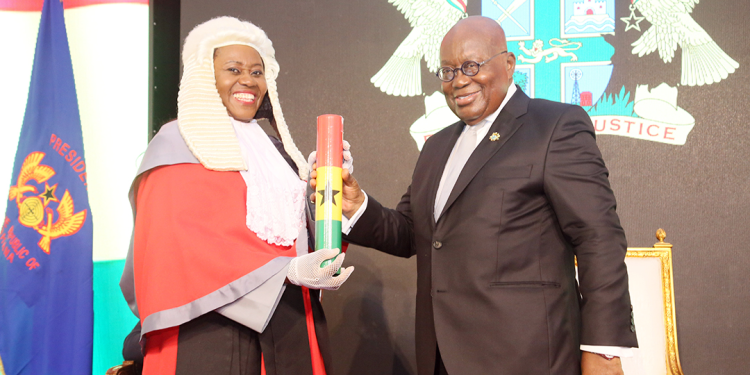 The Speaker of Ghana's Parliament, Rt Hon Alban Sumana Kingsford Bagbin has slammed the judiciary over what he calls selective justice.
The Speaker cited a case involving the Member of Parliament (MP) for Assin North constituency in the Central region, Mr. Gyakye Quayson as one of the many unfair trials happening currently.
According to him, the court's position that the criminal case involving the MP-elect be held daily is erroneous and selective, as the rule is not being applied to others as well.
Speaking during a visit to the state-owned Graphic Communications Group Limited on Thursday, June 29, 2023, Bagbin strongly disagreed with the Accra High Court's decision to conduct daily hearings in the case involving Mr. Gyakye Quayson.
According to him, such an approach represents "rule by law" rather than the desired "rule of law," which is crucial for Ghana's democracy.
"What we are witnessing in judicial circles is rule by law, not rule of law, and I think that we should move away from that. For democracy to succeed, the pillar is the rule of law," The Speaker emphasized.
"I tell them, and I tell the judges, it is not right. If it is done to everybody, I have no problem but if it is done selectively, I have a problem.
The law is not the centre of democracy that is one of the errors in our (1992) constitution, read through our constitution and you'll see the law is a respecter of so many people.
So many people in Ghana are above the law. You can't have democracy (with that) and so we need to work at it seriously and this is why the constitutional review is something we must take up," he stressed.
Regarding the Gyakye Quayson case, the trial judge rejected a motion seeking a reversal of the daily trial order and ordered it to commence the following week.
However, the accused's lawyers have now appealed the decision at the Court of Appeal, seeking a stay of proceedings in the High Court and a determination on the daily trial ruling.
On February 12, 2022, Mr. James Gyakye Quayson was charged with five counts, including deceit of a public officer, forgery of a passport, knowingly making a false statutory declaration, perjury, and false declaration.
Background:
On June 16, 2023, the High Court in Accra ruled that the ongoing criminal trial of James Gyakye Quayson would be heard daily. This decision came after the court rejected an application to adjourn the trial until after the June 27 Assin North by-election, in which Quayson was a candidate.
Quayson was recently removed from parliament following a Supreme Court ruling that deemed him ineligible to contest in the 2020 parliamentary election due to his failure to renounce his Canadian citizenship in a timely manner.
Story: Kwadwo BUABENG