Breaking News
General News
News & Trending
Trending
Akuffo Dampare exposed…accused of forming vigilantism called 'Dampare Boys' within Police Service
Akuffo Dampare exposed...accused of forming vigilantism called 'Dampare Boys' within Police Service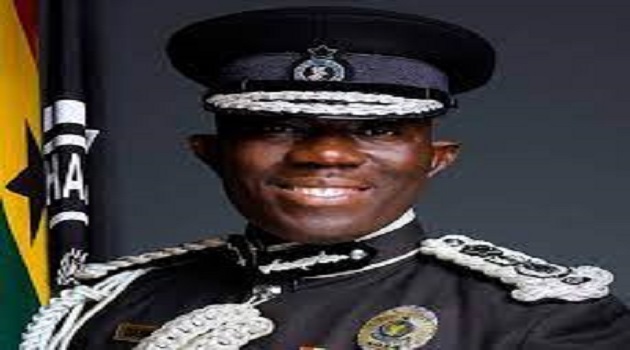 The Inspector-General of Police (IGP), Dr. George Akuffo Dampare, has been accused by a security analyst of breeding a group of officers called 'Dampare Boys' within the Ghana Police Service.
Emmanuel Mawanye Kotin, who is also the Executive Director of the African Center for Security and Counterterrorism, said these special officers do not respect their seniors and do not take orders from any of their line commanders except Dr. Akuffo Dampare.
He said the situation has dampened the spirit of many senior officers, leading to disillusionment among the top hierarchy.
Mr Kotin made this known on TV3 on Tuesday, April 25 while speaking about the alleged shooting of a lady, 26, in Adum, Kumasi by an Inspector with a service rifle.
The security analyst said the so-called Dampare Boys are quickly promoted against the very regimen of the Service.
He disclosed that most of the Dampare Boys have been promoted to Inspectors.
He said the situation should be questioned: "whether under the law the IGP has the right to create such a body".
According to Mr. Kotin, senior officers who are against this group of officers have been cowed into silence as "they are afraid to talk".
He called on Parliament to summon the IGP to answer questions on this breed of officers he is keeping in the Service.
News Desk Report