News & Trending
Opinion
Wash
Trending
Living in an abundance of water…yet millions of the world's population are thirsty.
Living in an abundance of water...yet millions of the world's population are thirsty.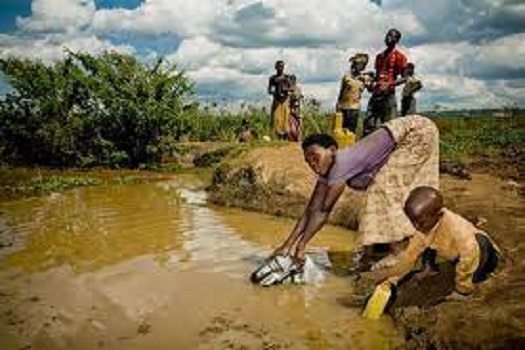 The Earth's surface is said to be covered by over 70% of water, meaning no one on this planet should have difficulty in accessing a basic commodity such as water.
But the sad reality is that even though we are surrendered by water in abundance (oceans and freshwater lakes, streams, rivers, and man-made lakes, as both polar regions are covered in thick ice caps, millions of the world's population are finding it very difficult accessing it.
Imminent risk of a global water crisis
Despite this vast abundance of water on our planet, there are between two and three billion people worldwide experiencing water shortages. According to the United Nations Educational, Scientific and Cultural Organization (UNESCO) and UN-Water
Globally, 2 billion people (26% of the population) do not have safe drinking water and 3.6 billion (46%) lack access to safely managed sanitation, according to the report, published by UNESCO on behalf of UN-Water and released today at the UN 2023 Water Conference in New York.
These shortages will worsen in the coming decades, especially in cities, if international cooperation in this area is not boosted, warn UNESCO and UN-Water in the latest edition of the UN World Water Development Report.
The report has it that between two and three billion people experience water shortages for at least one month per year, posing severe risks to livelihoods, notably through food security and access to electricity.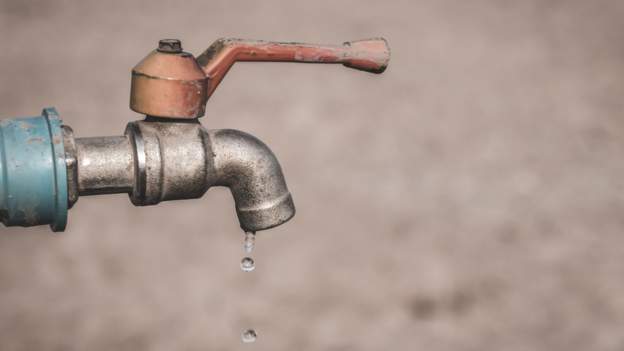 The global urban population facing water scarcity is projected to double from 930 million in 2016 to 1.7–2.4 billion people in 2050. The growing incidence of extreme and prolonged droughts is also stressing ecosystems, with dire consequences for both plant and animal species.
The data above tell just one thing and that is there is an urgent need for policymakers and implementers across the globe to come together to establish strong international mechanisms to prevent the global water crisis from spiraling out of control.
"Water is our common future and it is essential to act together to share it equitably and manage it sustainably." The UNESCO Director-General, Audrey Azoulay.
It didn't come to me as a surprise when the United Nations announced its intention to hold the UN Water Conference due to the imminent risk of a global water crisis.
The 2023 UN Water Conference which took place in New York on 22-24 March, co-hosted by the Netherlands and Tajikistan was the first time in almost five decades.
The first UN Water Conference was held in Argentina in 1977, the Earth's population has doubled to 8 billion people and demand for water is skyrocketing. The UN 2023 Water Conference is, as the UN says, the most important water event in a generation.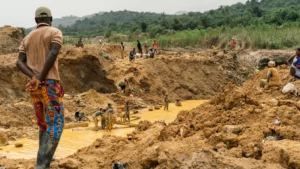 There is much to do and time is not on our side. This report shows our ambition and we must now come together and accelerate action. This is our moment to make a difference. Says Gilbert F. Houngbo, Chair of UN-Water and Director-General of the International Labour Organization
"There is no doubt that nearly every water-related intervention involves some kind of cooperation. Growing crops require shared irrigation systems among farmers.
Providing safe and affordable water to cities and rural areas is only possible through communal management of water supply and sanitation systems. And cooperation between these urban and rural communities is essential to maintaining both food security and upholding farmer incomes.
Managing rivers and aquifers crossing international borders makes matters all the more complex. While cooperation over transboundary basins and aquifers has been shown to deliver many benefits beyond water security, including opening additional diplomatic channels, only six (6) of the world's 468 internationally shared aquifers are subject to a formal cooperative agreement.
On this World Water Day, the United Nations calls for boosting international cooperation over how water is used and managed. This is the only way to prevent a global water crisis in the coming decades." According to the UN.
Partnerships and people's participation increase benefits
"Environmental services, such as pollution control and biodiversity, are among the shared benefits most often highlighted in the report, along with data/information-sharing and co-financing opportunities. For example, 'water funds' are financing schemes that bring together downstream users, like cities, businesses, and utilities, to collectively invest in upstream habitat protection and agricultural land management to improve overall water quality and/or quantity.
Mexico's Monterrey Water Fund, launched in 2013, has maintained water quality, reduced flooding, improved infiltration, and rehabilitated natural habitats through co-financing. The success of similar approaches in Sub-Saharan Africa, including the Tana-Nairobi river watershed, which supplies 95% of Nairobi's freshwater and 50% of Kenya's electricity, illustrates the global potential of such partnerships.
Inclusive stakeholder participation also promotes buy-in and ownership. Involving the end-users in planning and implementing water systems creates services that better match the needs and resources of poor communities, and increases public acceptance and ownership. It also fosters accountability and transparency. In displacement camps in the Gedo region of Somalia, residents elect water committees that operate and maintain the water points that supply tens of thousands of people. Committee members partner with local water authorities of the host communities to share and manage water resources." The United Nations World Water Development Report.
Ghana's water situation
Even though UNICEF's data available points to the fact that access to water in Ghana has improved significantly, one person out of every ten has to spend more than 30 minutes to access an improved source of drinking water. Another 11 percent of the population, still drink from the surface and other unsafe water sources.
For instance, in northern Ghana where the harsh weather condition dries up many water sources, residents are compelled to walk many miles in search of water. 28 percent of Ghana's current population lives in areas with scarce water, and this number is projected to rise to 48 percent by 2030.
And like someone who sits by the riverside yet washes his hands with saliva, Ghana is now tasty in the abundance of water. This is because almost all the river bodies in the country have dried up or turned into something else.
The Akims in the Eastern Region of Ghana used to boast of the popular 'Bremu River' and were proud to beat their chest as they sang its praises with a popular local accolade, 'Akyinkwaa nana a onom bremu' meaning, a proud native of Akim who drinks directly from the famous Bremu River.
Again, people of Techiman in the Bono East Region of Ghana. also boasted about the Tano River while the people of Kwahu in the Eastern Region also had the famous Pra River as their pride.
In fact, one cannot mention popular rivers in Ghana and leave out famous rivers like the Ankobra River, Ofin River, Birim River, Ayensu River, Densu River, and Afram River among others. Regrettably, almost all these rivers have lost their pride.
Today, residents of areas where these rivers are located who had an abundance of water are hit with an acute water shortage, because we have destroyed these very same rivers which quench our thirst.
It is about time we put on our thinking cap and note that what goes around comes around so destroying our water and river bodies means destroying our own livelihoods
Ghana recently joined the rest of the globe to mark the 2023 World Water Day which seeks to accelerate change to solve the water and sanitation crisis threatening humanity. And because water affects us all, we need everyone to take action. You and your family, school, business, and community can make a difference by changing the way you use, consume, and manage water.
By: Franklin ASARE-DONKOH, the author of this Article is the National Organiser –Ghana WASH Journalists Network