General News
News & Trending
Politics
Trending
Youth skills Empowerment panacea to youth unemployment – NPP Parliamentary hopeful
Youth skills Empowerment panacea to youth unemployment - NPP Parliamentary hopeful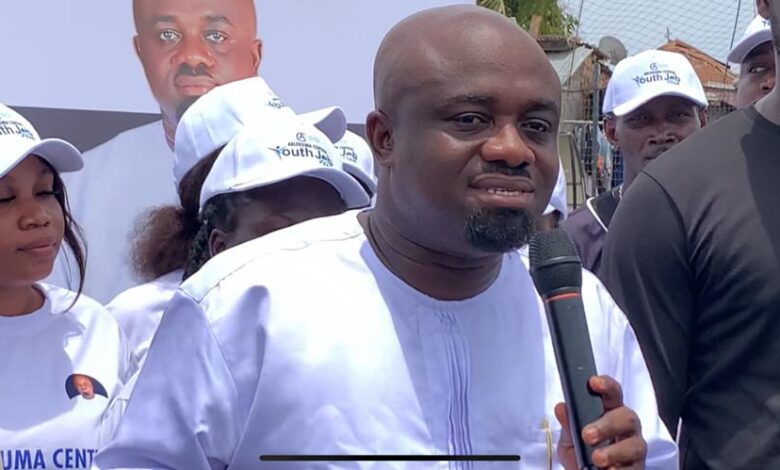 New Patriotic Party (NPP) Parliamentary candidate hopeful for Ablekuma Central constituency in the Greater Accra region, Mr. Collins Amoah has called on the youth to avail themselves to undergo skills training being offered by state agencies, private organisations as well as individuals like him,
According to him, youth skills training and empowerment are the panaceas to high youth unemployment.
The NPP Parliamentary hopeful for Ablekuma Central constituency made these remarks when addressing the gathering at a day's Youth Job fair held at Loso Park inside Sukura, a suburb in Accra.
Mr. Amoah explained that his youth skills and empowerment program concept is aimed at creating a healthier and higher quality of life for the teeming unemployed and underemployed youth in the Ablekuma Central constituency.
"The reason for this initiative is for poverty eradication, crime prevention, improved standards of education, financially independent, and to create a sense of responsibility." He noted
When the youths are empowered through which come with so many job opportunities, it helps improve their livelihood and that of their immediate families which is a long way enhances the economic fortunes of the country. Mr. Amoah reiterated.
According to him, youth skills training and job creation is one of his greatest vision for the constituency, and would make sure every person within the working age gets the opportunities to work and earn some income especially when he is considered and voted for to become the Member of Parliament for Ablekuma Central constituency come 2024 general elections.
Mr. Collins Amoah used the opportunity to reward some aged, physically challenged persons and past NPP constituency executives with brand-new tabletop fridges for their sacrifices and hard work.
Story: Maame Yaa Akomaa