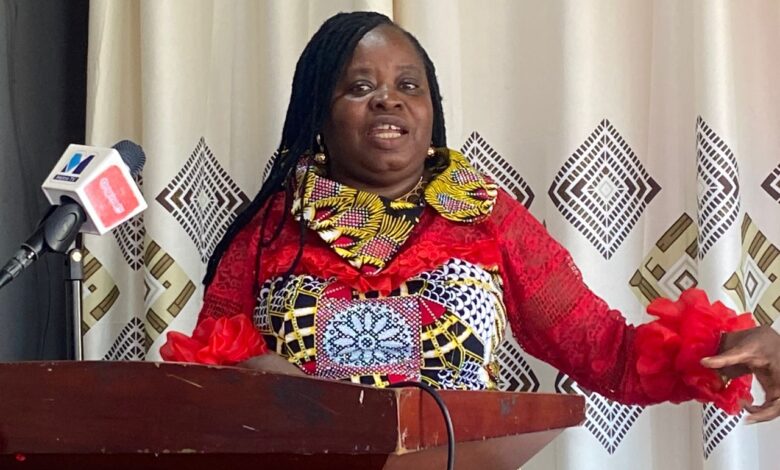 The National Diabetes Association of Ghana, an umbrella body of the International Diabetes Federation (IDF), is calling on the government through the Ministry of Health to as a matter of urgency establish the Ghana Diabetes Council.
The association, says no diabetes association worldwide is classified as a None-Governmental Organisation (NGO) as declared by the World Health Organization (WHO) due to the seriousness the global body attached to the fast-spreading diabetes worldwide.
Addressing journalists at the launch of 2023 Diabetes Day in Accra, the President of National Diabetes Association Ghana who doubles as the Chairperson of IDF -West Africa Chapter, Mrs. Elizabeth Esi Denyoh explained that diabetes is wreaking havoc on health, productivity, economic growth, and national development.
This according to the Chairperson of IDF -West Africa Chapter led to the placement of all Diabetes Associations across the globe being placed under their various ministries of health.
"Bringing all diabetes associations under their various ministries of health has become necessary because diabetes is spreading worldwide which is a great concern in every country hence the decision by the WHO to dedicate a day each year to create awareness worldwide on the dangers of the disease.
The theme for the 2023 World Diabetes Day on "ACCESS TO CARE".
"Diabetes we all understand is a life-threatening condition that is caused by the body's inability to utilize sugar, leading to a build-up of sugar in the blood. It is a chronic condition that can result in cardiovascular disease, kidney failure, damage of limb (amputations), stroke, impotence, and eye disease that leads to blindness.
It is also established that one in every three people undergoing dialysis or renal transplants have diabetes as its root cause and diabetes along with its co-morbid conditions, is a major factor in the increasing numbers seen of people with cardiovascular disease," Mrs. Esi Denyoh retorted.
The President of the National Diabetes Association of Ghana also used the occasion to appeal to the government for assistance.
"For the past two years, all efforts to get government subsidy for the Association have failed and we are at this juncture calling for urgent intervention as we do not see any seriousness on the part of the government." She reiterated.
Mrs. Esi Denyoh urged the government through the health ministry to give subsidies for Diabetic products as most good ones are not subsidized by NHIS as such there is a rise in complications.
"The Diabetes Association would like to Partner with MOH to train Health Personnel in Diabetes Education which we have started in Bibiani.
The diabetes Association through its education modules is ready to roll out diabetes Education in all districts in MOH," She said.
Source; Inghananewstoday.com/Gbcghanaonline