General News
News & Trending
Over 15,000 households in vulnerable communities in Greater Accra connected to water supply
Over 15,000 households in vulnerable communities in Greater Accra connected to water supply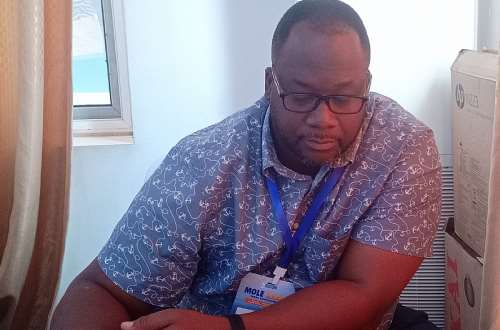 Over 15,000 households in low-income urban communities in the Greater Accra Region have been connected with regular water supply through the Greater Accra Metropolitan Area Sanitation and Water Project (GAMA-SWP).
Mr. Gabriel Engman, made this known when speaking in an interview on the sidelines of the ongoing MOLE XXXIV WASH Conference in Jirapa in the Upper West Region.
According to him, the GAMA project enabled the expansion of water distribution infrastructure to these low-income communities to create access to safe water for all residents at subsidised costs.
He said the boost in the provision of safe water to these vulnerable communities was in line with the objectives of the GAMA project, which include the provision of safe water, access to improved Sanitation in the form of household and institutional toilets, building capacity and also improving sanitation services in beneficiary communities.
"So far, the GAMA and the Greater Kumasi Metropolitan Area (GKMA)- SWP have so far put up 59, 000 household toilets and constructed about 598 for schools and health care facilities in Accra and Kumasi Metropolitan areas." Mr. Engman added
Based on the experience from the field, Mr. Engman hinted that the GAMA/GKMA project has developed a manual to help artisans, and anyone interested in constructing biodigester toilets.
According to him, developing a manual to help artisans, is the project's contribution to building the capacity of artisans and technicians who would be able to construct the biodigester toilets according to standards, and also efficiently maintain the facilities.
"Building Inclusive and Resilient Water, Sanitation and Hygiene System to Reach the Unserved," is the theme for this year's MOLE Conference, with GAMA/GKMA, World Vision Ghana, Plan International Ghana, WaterAid Ghana, SAHA Ghana, UNICEF, ESPA, and Zoomlion among other stakeholder institutions as the sponsors.
As part of its support to the media, the GAMA/GKMA project supported some members of the Ghana WASH Journalists Network (GWJN) and the Media Coalition Against Open Defaecation (M-CODe) to attend the conference.
Story: Kwadwo BUABENG