News & Trending
Opinion
Trending
Bentonite Clay – A growing skin care remedy
Bentonite Clay – A growing skin care remedy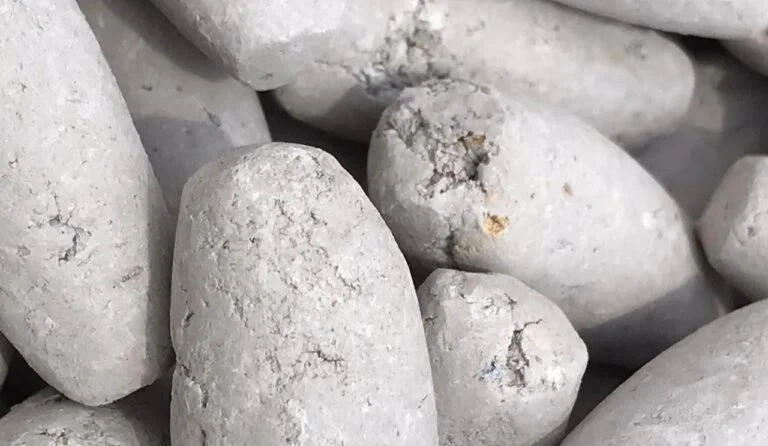 Bentonite clay, known as "ayilor" or "shile" in Ghana has become an age-old remedy used in the skin care industry.
The clay found its name from its primary source in Fort Benton, Wyoming, and has since gained prominence in the beauty industry and on various social media platforms. It is traditionally consumed in small, baked, egg-shaped pieces usually by Pregnant women and some men.
Bentonite clay, or simply Bentonite, is a buzzword for those seeking clear and radiant skin. Its popularity is not confined to Africa alone; it has gained recognition worldwide, with skincare giants like Innisfree and L'Oreal Paris incorporating it into their products.
But, what makes Bentonite clay so special?
Scientifically, Bentonite clay is renowned for its remarkable ability to absorb toxins, impurities, and excess oil from the skin. This property has earned it a hallowed place in the world of skincare, with countless individuals singing its praises.
Moreover, its applications are far beyond the beauty industry; Bentonite clay is used in agriculture as a soil conditioner and in environmental remediation due to its capacity to bind to heavy metals and contaminants.
While Bentonite clay has found its way into many skincare routines, caution is advised when considering its consumption. Health professionals have issued warnings about its consumption, as excessive intake can have diverse effects on the digestive system.
According to an article published by beauty and style website 'BYRDIE', there are potential downsides to consider when using the clay. Topical application of Bentonite clay is generally considered safe, with minimal risks of skin sensitivity or reactions. Trace amounts of heavy metals have also been identified in Bentonite clay, potentially leading to heavy metal toxicity in the human body with severe implications if consumed.
As Bentonite clay continues to serve as an important ingredient for skin care products, it's essential to strike a balance between reaping its external benefits and being aware of potential health risks when ingested.
While topical use of Bentonite clay is generally considered safe, internal consumption should be approached with caution. As it stands, the health benefits of consuming Bentonite clay have not been extensively studied or proven through rigorous scientific research.
By Malise Kofi Omoloye