General News
News
News & Trending
Wash
Trending
Buem MP appeals to Plan Int. Ghana to extend its IPADEV project to cover other MMDAs
Buem MP appeals to Plan Int. Ghana to extend its IPADEV project to cover other MMDAs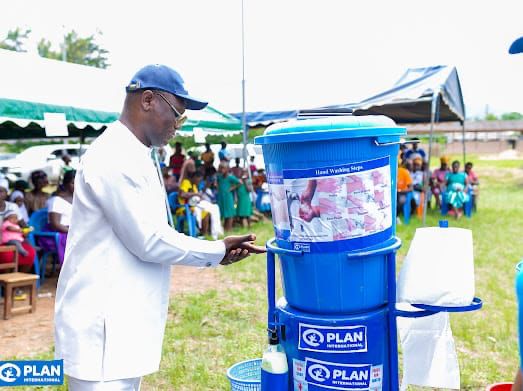 Member of Parliament (MP) for Buem Constituency, in the Oti Region, Mr. Kofi Iddie Adams, has appealed to the management of Plan International Ghana, an International Non-Governmental Organisation (INGO), to extend its Integrated Package for Sustainable Development, (IPADEV) project to cover other Metropolitan, Municipal, and District Assemblies (MMDAs) across Ghana.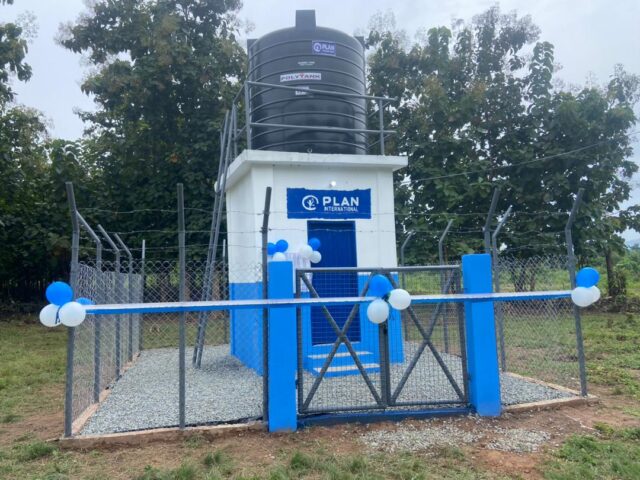 The IPADEV project which has been described by many Water, Sanitation, and Hygiene (WASH) sector players as a transformative and lifesaving initiative is currently been rolled out in 20 communities (10 each) in the Jasikan and West Mamprusi municipalities respectively.
But the Buem lawmaker wants the project to be extended to cover all towns and villages in his constituency which are without access to clean and safely managed WASH facilities and possibly to all the 261 local assemblies across the country.
Mr. Adams made this appeal during the commissioning and handing over ceremony of a mechanised water system that was constructed under the IPADEV project to the Atonkor-Buem Community in the Jasikan Municipality.
According to him, access to clean and safe management of WASH is fundamental to the development of every human settlement.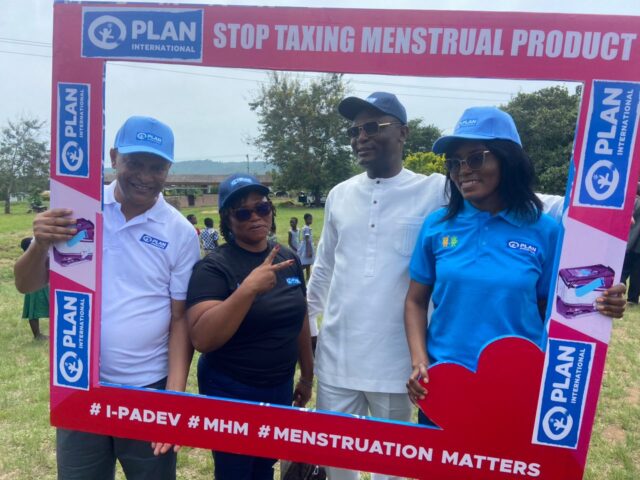 The joy on the faces of the good people of Atonkor-Buem gathered here today shows how relieved they are and how the construction of this very important water project will do in their lives.
"I know there are equally many other life-changing projects being initiated by Plan International Ghana in the municipality, but permit me to also add my voice to that of my MCE, to appeal to the country director of Plan Ghana who is in our midst today to extend the IPADEV project to cover the remaining towns and villages which lacks such facilities.
The IPADEV project is very unique from other projects because it is a whole package that addresses all the three components of WASH," He said.
Mr. Kofi Adams, while calling for an expansion of the project also admonished members of the Water and Sanitation team and users of the facility to handle it with care.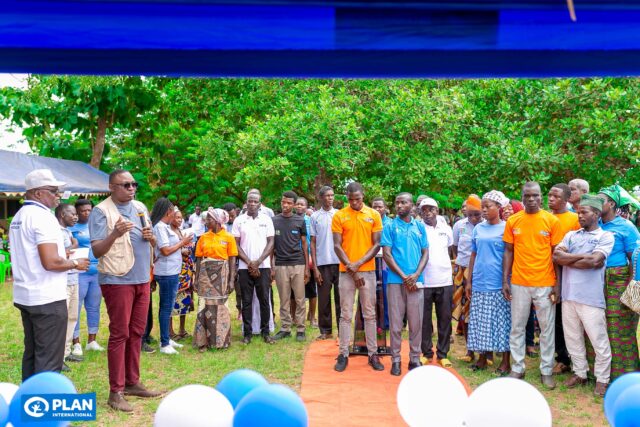 "We don't want a situation where the team from Plan Ghana come to inspect the facility in say a year or two and find the beautiful project in a big mess.
Please put into practice all the things you have been taught to maintain this facility to serve the next generations after us." The Bueam MP cautioned.
Story: Kwadwo BUABENG