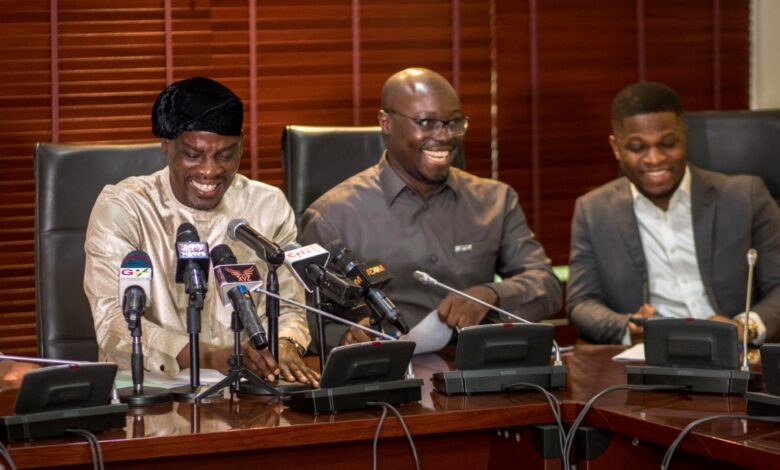 "Given the unprecedented collapse of our central bank, it is imperative for the President of Ghana to urgently address the nation. During this address, the President should outline the decisive actions that the government plans to implement in order to restore solvency to the Bank of Ghana," Mr Forson said in a Facebook post on Monday.
Forson indicated that in situations where the financials or liquidity position of a regulated institution was in poor shape, the BoG would issue directives, including the prohibition of dividend payments even if the institution generated profits.
"Granting of new loans will be put on hold; Appointment of new directors will be restricted; Capital expenditure will be temporarily suspended and staff recruitment will be paused, and other similar measures will be taken," he added.
In a press release, Forson said that the claim is a "desperate attempt [by the NPP] to defend the indefensible."
He said that the Bank of Ghana under the erstwhile Mahama/NDC administration never awarded a contract for the construction of the new head office and that the bank never purchased land anywhere in Accra for the construction of the building.
"For the record, I was not part of the processes for the construction of this new Head Office building, and the Bank of Ghana Board never began such processes for the construction of this new Head Office building at Ridge. We maintain that the decision by the current Bank of Ghana Management and Board to construct an ultra-modern Head Office building at a time when the Bank of Ghana has recorded a loss of GhS60.8 billion and a negative equity of GHS55.1 billion; at a time when the ordinary Ghanaian is struggling to make ends meet, is a reckless and misplaced priority."
"No attempt at equalisation can redeem the historical collapse and mismanagement of the Bank of Ghana by this Akufo-Addo/Bawumia NPP government, alongside Governor Addison and his management. The countdown to the resignation of the Governor and his deputies is still on," Dr. Forson added.
Story: Inghananewstoday.com/Kwadwo BUABENG