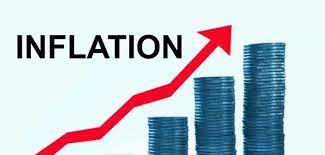 Economist Intelligence Unit (EIU) is reaffirming its end-year inflation rate of 38.1% on average for Ghana in 2023.
This means some prices of goods and services will remain high this year.
According to the UK-based organization, the upward domestic price pressures will be spurred partly by pass-through effects of the introduction of new taxes and utility tariffs increase.
"We expect inflation to rise further on average in 2023, to 38.1%, despite a slowdown in monthly inflation over most of the period".
Inflation went up marginally in May 2023 to 42.2% after two consecutive months of fall. This was driven by Food Inflation which surged to 51.8%, from the 48.7% recorded in April.
Global inflation to average 9.2%
The EIU expects global inflation to ease slightly, from 9.2% in 2022 to 7.1% in 2023.
"We expect global inflation to ease slightly, from 9.2% in 2022 to 7.1% in 2023. High global commodity prices, continued supply-chain disruptions stemming from the invasion in Ukraine, and, in some parts of the world, the still-strong US dollar will keep annual inflation well above 2019 levels".
"However, we expect inflation to lose some momentum as global demand softens and commodity prices start to ease back from their 2022 peaks. We expect central banks to maintain their aggressive policy stance in an effort to bring inflation under control, even as global growth slows. Interest rates in most major economies will peak by mid-2023, and in most cases will then stay on hold until 2024", it added.
Risks to the global economy abound
The EIU furthermore said several potential scenarios could derail its forecasts.
The most impactful of these include an escalation of the war in Ukraine; social unrest arising from high inflation; an escalation of tensions around Taiwan; financial contagion following the collapse since March of three US regional banks and turmoil at a Swiss banking giant, Credit Suisse; and extreme weather events, compounded by the likely resurgence later this year of the El Niño phenomenon, that further fuel global inflation.
Source: Joy Business