News & Trending
Wash
Trending
Canada Centre of Affordable Sanitation Technology trains students in water treatment and storage
Canada Centre of Affordable Sanitation Technology trains students in water treatment and storage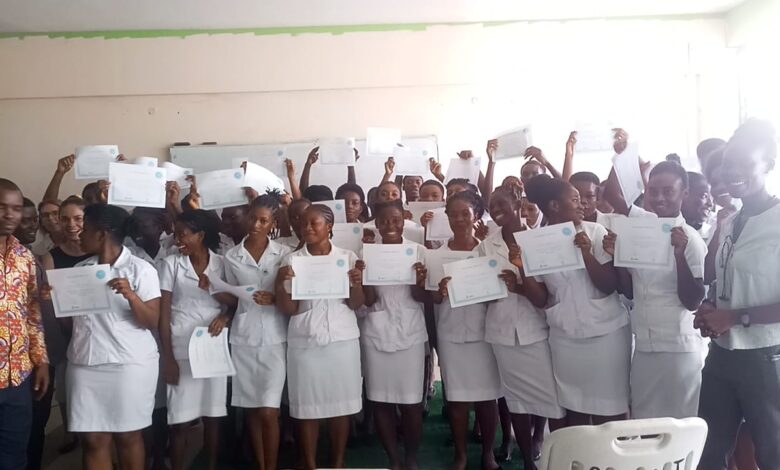 The Canada Center of Affordable Water and Sanitation Technology (CAWST) in collaboration with the Accra School of Hygiene has organised a training programme on household water treatment and storage at ASOH in Accra.
The programme is aimed at building the capacity of students to be acquainted with household water treatment technology and cost-effective interventions for improving public health delivery and safety.
Resource persons include Theo Boateng Saha, Global Director of Operations, Expansion, and Partnership, Yussif Abdul-Rahaman, Ex-Director, of Pumping is Life (NGO), Basilia Nanbinge, Ex-Secretary of CONIWAS, George Gyimah-Sarpong, Country Director for the Bucket Ministry, Ernest Kwadjo Saka-Ansong, CEO of Health TopUp Services Ltd.
Participating schools include students from the Environmental Health and Occupational Health and Safety comprising 116 from EH and 43 from OHS with 6 tutors as the resource persons.
The training sessions will scale up the duties of the students to support communities, households, and workplaces to engage and provide safe drinking water for usage by residents and workers.
The Principal of the ASOH, Mr. Smile Kobina Ametsi in a speech said the partnership between the two respective bodies will create the opportunity to engage and promote technology and research to support the building of universal global resources based on water, sanitation, and hygiene.
"The World Health Organisation 2022 report indicates that close to 2 billion people globally use a drinking water source contaminated with feces", he said and pointed out that microbiologically contaminated drinking water can transmit diseases such as diarrhoea, cholera, dysentery, typhoid, and polio adding further that the illness is estimated to cause 485,000 diarrhoea deaths each year.
Sustainable Development Goal 6 ensures the availability and sustainable management of water and sanitation for all in the year 2010 as the United Nations General Assembly explicitly recognised the human right to water and Sanitation saying that everyone has the right to sufficient, safe, acceptable, accessible and affordable water for personal and domestic use.
The Principal said safe water and WASH are important for public health and can effectively boost countries' economic growth and reduce poverty.
For their part, Taya Raine, WASH Global Advisor of CAWST, and Karen Joe, the Knowledge In Research and Advisor took the students through the process of water treatment and safe storage, filtration sedimentation, and disinfection, among others.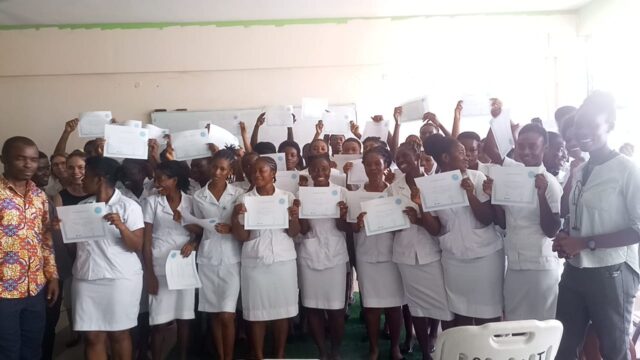 The training exposed students to emerging trends and new initiatives and innovations in the WASH space and forms part of the drive to improve environmental public health and sanitation practises in communities and the country at large.
According to them, the partnership will promote research and help build the capacity of students in the treatment of contaminated and safe storage of water as certificates of participation were awarded to students at the end of the training programme.
Story: Ben LARYEA