Breaking News
News
News & Trending
Politics
Trending
NPP tried to bribe Gyakye Quayson to withdraw from Assin North by-election – Sammy Gyamfi alleges
NPP tried to bribe Gyakye Quayson to withdraw from Assin North by-election – Sammy Gyamfi alleges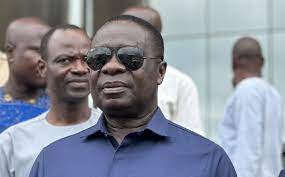 The Communications Officer of the National Democratic Congress (NDC), Sammy Gyamfi, has made a shocking revelation accusing the New Patriotic Party (NPP) of attempting to bribe MP-elect for Assin North, James Gyakye Quayson, not to contest the by-election.
He described Quayson as calm, confident, humble, and fearless. Gyamfi attributed Quayson's personal conviction and determination as the reason for their victory.
"Folks, not much has been said about the relentlessness of the MP-elect for Assin North, without which victory may have eluded us.  They tried to bribe him to back off. When they failed, they threatened him with jail. But in all these things, he was unwavering in his commitment and love for his people. Always calm but confident; humble but courageous; sober but inspiring; meek but fearless.
"His personal conviction and determination to fight for justice against all odds, even at the risk of losing his civil liberties, is the reason we are smiling today.
"Join me celebrate the First Gentleman of the good people of Assin North, the Old Soldier, Hon. James Gyakye Quayson.
SAMMY GYAMFI ESQ."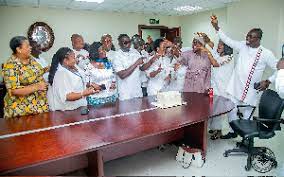 Gyakye Quayson was successfully re-elected in a by-election for the Assin North constituency, garnering 57.56 percent of the total votes cast. He secured 17,245 votes, defeating Charles Opoku of the NPP, who received 42.15 percent of the votes, and Bernice Enyonam Sefenu of the Liberal Party of Ghana (LPG), who garnered a mere 0.29 percent.
The Assin North seat became vacant after the Supreme Court ordered Parliament to remove Gyakye Quayson's name from its records.
The court ruled that Quayson was not qualified to contest the 2020 parliamentary election in the Assin North Constituency because he had filed his nomination forms on October 9, 2020, while not meeting the necessary qualifications.