Entertainment
Life Style
News & Trending
Trending
I wasn't getting business because some people  felt I belonged to the NDC – Nacee Opens up about the controversy surrounding his music 
I wasn't getting business because some people  felt I belonged to the NDC – Nacee Opens up about the controversy surrounding his music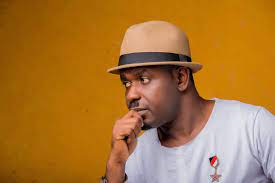 Award-winning Ghanaian gospel musician and sound producer Nacee, born Nana Osei, has addressed the criticism and backlash he faced following the release of certain secular songs and political party jingles.
According to Nacee, certain individuals refused to work with him because they believed he aligned himself with a particular political party due to his song for them.
This, in turn, led to accusations that he had turned away from gospel music and ventured into secular music which had an impact on his career.
Speaking in an interview, Nacee expressed his frustration over the polarizing response to his music.
"You do a song for a political party, and other people say they don't want to work with me anymore because they feel I belong to that political party, and so they don't want to have any business with me," Nacee explained.
"But it's me getting an inspiration to do a song and encourage the youth out there, and some radio presenters sit on the radio and push the agenda that Nacee has fallen with the defence that I now sing secular music because of the 'Boys Boys' song," he pointed out.
Despite the challenges, Nacee found solace in the success of his song "Aseda," which gained significant popularity after its release in April.
The song has quickly climbed the charts and became the number one song in Africa, accumulating millions of views on streaming platforms such as Boomplay, Audiomack, and YouTube.
Responding to the question of whether he regrets releasing secular songs, Nacee explained his evolving perspective.
Nacee also clarified that "Aseda" was recorded in 2015, a year after the initial criticism and negativity began.
However, due to financial difficulties, the song remained unreleased until recently.