General News
News & Trending
Opinion
Trending
Let's pat ourselves on the back for a peaceful by-election…But there is more room for improvement
Let's pat ourselves on the back for a peaceful by-election…But there is more room for improvement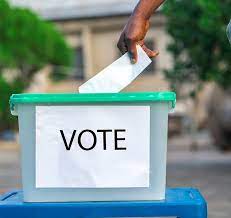 The two recent by-elections held in Kumawu in the Ashanti and Assin North in the Central regions respectively are said to be peaceful even though both elections were characterized by some pockets of violence and alleged vote buying.
However, the overall assessment by many political watchers shows that the recently held by-elections were free, fair, and peaceful. This outcome reflects positively on the democratic process in Ghana.
Even though I am of the opinion that the Electoral Commission and the various political parties have done well, there is always room for improvement to further consolidate democratic gains and enhance the electoral system.
Firstly, ensuring transparency and accountability throughout the entire electoral process is crucial. This can be achieved by implementing comprehensive monitoring mechanisms to oversee voter registration, campaigning, polling, and counting. Also, Independent observer groups and civil society organizations should play an active role in monitoring and reporting any irregularities or misconduct.
Secondly, enhancing civic education and voter awareness by investing in educational campaigns has become critical to promote an informed electorate. Increasing public awareness initiatives I believe would help in providing accurate and accessible information about the candidates, their platforms, and the voting process, thus enabling the citizenry to make well-informed decisions when casting their votes. This will help greatly to reduce if not eliminate completely issues of spoiled ballots.
Thirdly, Ghana's electoral management body going forward should do well to bring on board all state and non-state actors before, during, and after the election process. This is because promoting inclusivity and diversity in political representation is vital for a peaceful election.
Again, encouraging the participation of women, youth, and marginalized communities in the electoral process can lead to a more representative and inclusive democracy. Implementing measures such as affirmative action and creating a supportive environment for underrepresented groups can help address historical imbalances.
Lastly, all efforts should be made to address socio-economic factors that may influence the electoral process. Mitigating inequalities, promoting socio-economic development, and ensuring equal access to basic services and opportunities can create a level playing field for all candidates and voters.
By focusing on these areas, stakeholders can contribute to the continuous improvement of the democratic process, thereby strengthening the foundations of the electoral system, and consolidating the democratic gains Ghana has chalked over the years.
Article by: Jessica Enom Mikado – A level 100 student, School of Communication Studies University of Education Winneba