News & Trending
Sport
Trending
Barcelona president, Laporta declares Barcelona as Messi's 'home'
Barcelona president, Laporta declares Barcelona as Messi's 'home'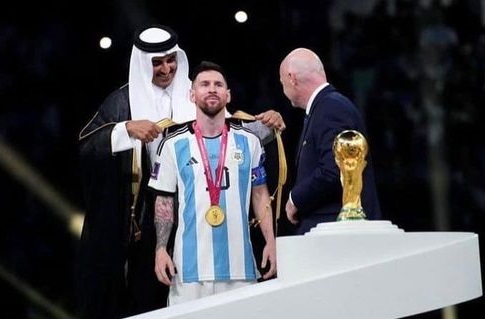 Barcelona president, Joan Laporta, has expressed his desire to re-sign Argentine superstar, Lionel Messi, this summer.
Laporta has claimed that Messi's "home" is with Barcelona and that the club can compete with anyone for the 35-year-old's signature.
Reports had previously linked Messi to Saudi Arabia, but Laporta believes that the club's history, strong feelings, and global fanbase of 400 million make it an attractive proposition for the player.
Messi left Barcelona two years ago after spending 21 years at the club. He has since struggled to find his feet in France, and fans recently booed him following PSG's 5-0 win over Ajaccio.
Despite this, Laporta believes that Messi still has a lot to offer and has already had an "affectionate conversation" with him.
Speaking to Spanish broadcaster TV3, Laporta said, "He is a Paris St-Germain player and we have to wait until the end of the season, until it is over, and then we can talk more calmly about this. With all due respect to Saudi Arabia, Barca is Barca, and it is home."