General News
News & Trending
Politics
Trending
Adentan NDC Communications Officers schooled on Effective communication
Adentan NDC Communications Officers schooled on Effective communication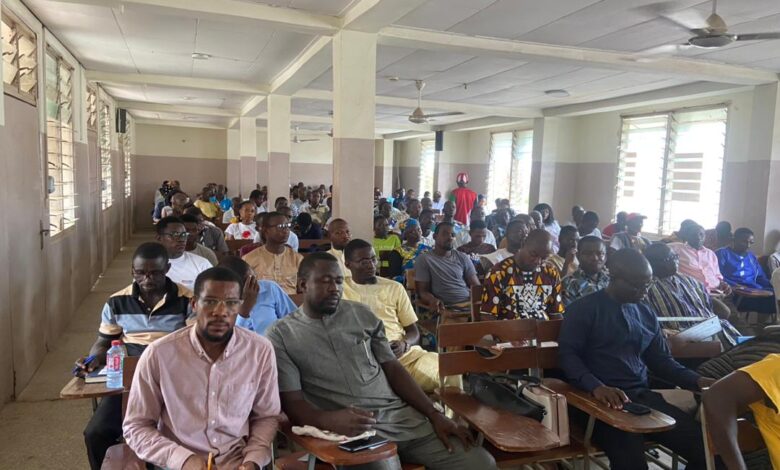 The Communications Bureau of the Adentan branch of the opposition National Democratic Congress (NDC), with support from the national and Greater Accra regional offices, has organised a day's retreat for all its 304 Branch Communications officers.
The one-day retreat for the officers took place at the Islamic University College in Accra over the weekend.
Addressing participants, the National Communications Officer of the NDC, Mr. Sammy Gyamfi, admonished the officers to see their position as a critical one that cannot be toiled with.
"Don't see your current positions as though you are working for someone; rather, see it as you are working to improve yourself for future progress in the party," he cautioned.
The NDC National Communications Officer tasked them with starting to visit key social meeting points such as parks, lorry stations, markets, churches, and mosques, among other facilities within their branches, to explain to the masses why they should vote NDC to power come 2024 general elections.
"Be free and develop cordial relationships with your neighbours, start engaging them on issues affecting their lives; and ensure them of better days ahead when NDC is voted into office," he added.
Meanwhile, the Adentan Constituency Communications Officer, Chris Courtyard Fiawornu, thanked the regional and national communications units for their immense support of the Constituency Communications Bureau in his welcome address.
He also entreated all the 304 branch communications officers to be proactive on social media as well as go on massive outreach programmes.
Story: Kwadwo Buabeng