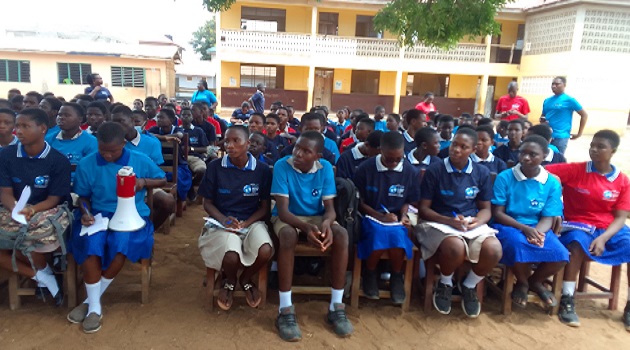 Some students of Mataheko D A Basic School in the Ningo-Prampram District of the Greater Accra, have appealed to the government to scrap taxes on sanitary products and pads to enable girls to have easy access to them.
According to them the difficulties in going through the natural process for young adolescent girls in the journey of monthly menstruation had been complicated and compounded by the high cost of sanitary pads, forcing adolescent girls across the country to resort to other materials that were not hygienic.
The students made the appeal during a sensitisation durbar on Menstrual Hygiene Management (MHM) organised by the Coalition of Non-Governmental Organizations in Water and Sanitation (CONIWAS) in collaboration with Kings Hall Media with funding support from GAMA SWP.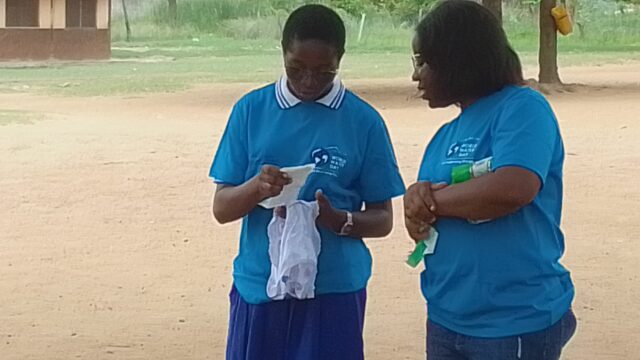 She cautioned the students especially the adolescent girls to seek early medical care when experiencing any discomfort associated with menstruation, or excessive bleeding among others.
Speaking on the sidelines of the event, Ms. Eunice Hededzi, a form three Junior High School student of the Mataheko D/A Basic School and Vice President of Mataheko Achievers Club, and Ms. Neriah Tettey, a Sanitation Ambassador and Formal Child Sanitation Diplomat share their concerns with GBCGHANAONLINE.
Ms. Hededzi couldn't hide her frustration about the lack of toilet facilities let alone to boost of a changing room for girls to use during menstruation.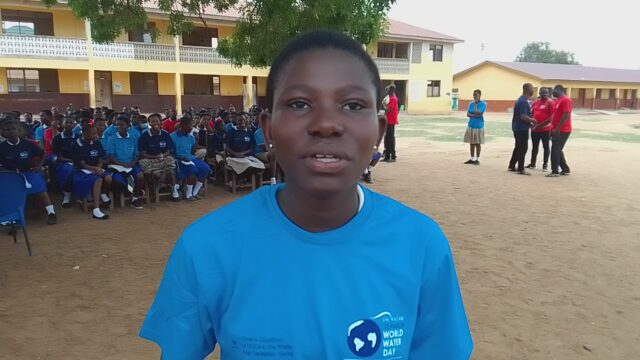 She therefore, pleaded with the governmental agencies responsibly to provide such basic amenities and non-governmental organizations to come to their aid and provide them with ultramodern toilet facilities in the school to enable them to put an end to open defecating in the area.
On her part, the Sanitation Ambassador and a formal Child Sanitation Diplomat expressed concern about the poor sanitation, and lack of Water, Sanitation, and Hygiene (WASH) in most Ghanaian schools including menstrual hygiene management.
Ms. Tettey said she was worried about the astronomical prices of sanitary pads due to the imposition of higher taxes on such an indispensable product for women and adolescent girls.
"In Ghana, sanitary pads have become expensive due to high taxes imposed on them, and as a result, most adolescent girls, particularly those in rural areas, resort to the use of unsanitary materials that are prone to diseases and infections," she said.
Ms. Tettey emphasised that some schools did not have toilet facilities or changing rooms for female students, making it difficult for students to remain in school during periodic flow.
She asked the government to remove taxes on sanitary pads because they were an important item for every adolescent female child during menstruation to prevent the use of unsanitary materials such as clothes and tissues.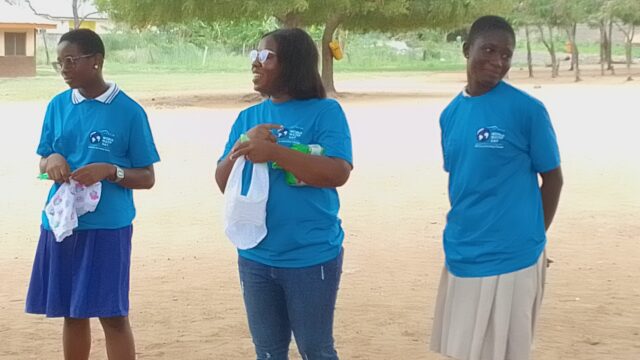 Story: Kwadwo BUABENG