News & Trending
Wash
Trending
CWSA adopts new management model for optimum service delivery 
CWSA adopts new management model for optimum service delivery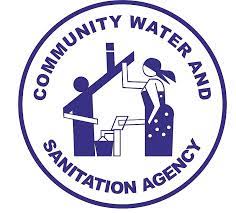 The Community Water and Sanitation Agency (CWSA) has adopted a new management model to enhance its overall performance in the Water, Sanitation, and Hygiene (WASH) sector, an official has disclosed.
Bright Obeng, Chief Hydrologist of CWSA in the Upper East region, disclosed this in a presentation during the three-day Annual Review Meeting of WaterAid Ghana in Bolgatanga.
Mr. Obeng said CWSA had adopted the professionalised model of management, appointing persons from various professional backgrounds into a management body to manage CWSA's community water systems.
The chief hydrologist said the new model has been adopted due to certain weaknesses in the previous National Community Water Sanitation Programme (NCWSP) used since the establishment of the agency in 1998.
 Under this former model, water management bodies comprised members drawn from the community to ensure community ownership.
Obeng explained that the community members usually lacked the capacity to manage increasingly complex systems, and so were unable to generate the required revenue from water users and also unable to address prevailing water quality challenges identified in the water systems.
"This has resulted in facility breakdowns as population growth outstripped investments in water supply infrastructure, rapid decline in donor funding, high non-revenue water, and high accumulated electricity bills," he stated.
The official added, "From March 2017, CWSA, under its ongoing reforms, found it compelling to participate in the management of water systems it provides to communities."
"Under this reform, CWSA will directly engage professionals with diversified backgrounds to manage the piped water systems under its supervision," he said.
For effective management of water systems under its supervision, CWSA will engage a maximum of six persons for each water system through an interview selection process under the leadership of the CWSA Head Office.
These include a Water System Manager, Engineer(s), Community Relations Officer(s), Accounts Officer, Revenue Collector(s), and Water Safety Specialists.
A few auxiliary (supporting) workers, such as cleaners, security officers, plumbers, and water vendors are also recruited from the community to assist the core staff in the discharge of their duties.
"The Professionalized Management Model is a preferred option if Ghana wants to achieve SDG 6," said Obeng.