News & Trending
Wash
Trending
WaterAid Ghana to drive universal sustainable WASH access through district-wide approach
WaterAid Ghana to drive universal sustainable WASH access through district-wide approach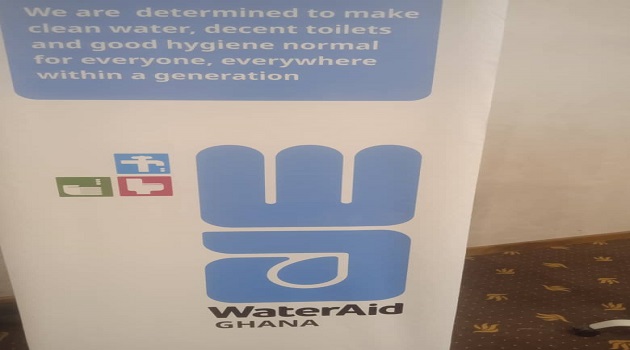 Driving universal access to sustainable Water, Sanitation, and Hygiene (WASH) at the local government level will be one of the key focus areas for WaterAid Ghana (WAG) over the next five years, a senior official disclosed.
Ewurabena Yanyi-Akofur, Country Director of WAG, disclosed this during the Annual Review Meeting of the charity organization in Bolgatanga.
Through the district-wide approach, Mrs. Yanyi-Akofur explained that the most vulnerable, underserved, and hard-to-reach communities, households, and individuals would be reached.
"We haven't launched the strategy yet, but it has been approved by our partners. But what we seek to do over the next five years is about being able to model how we can achieve progressively universal sustainable WASH access at the local government level," she disclosed.
The country director added that WAG would work with the local governments, the highest decision-making bodies at the local level, to figure out how to strengthen WASH systems at that level.
"It is not just about providing infrastructure, but working with our partners-communities, NGOs, media, CSOs, and local government authorities to figure out what is needed, gaps in the WASH systems, and what is needed to improve those systems to deliver universal and sustainable WASH," she said.
"That district-wide approach is what we seek to do, and we are going to model that in the Bongo District of the Upper East region over the next five years. It is going to be our signature district for progressively working towards sustainable WASH in the next five years," she added.
She said Bongo was selected due to certain characteristics that are central to achieving the national goals through the district-wide approach.
"The underlying causes contributing to the WASH challenge in Bongo are not unique to the district. Bongo district is largely dependent on the District Assembly Common Fund and suffers from inadequate or delayed allocations," she said.
Also, she said despite the challenges with mobilizing Internally Generated Funds, the district had performed relatively higher than its targets in revenue mobilization over the last five years, and yet " challenges still remain for logistics, poor supervision, poor public education and low motivation for revenue collectors."
Mrs. Yanyi-Akofur said, with Bongo as the signature district, the intention was to ensure that the systems were put in place to ensure sustainable universal WASH access in the district by 2028.
Portions of the presentation on the new country strategy read, "WaterAid Ghana intends to work with others to catalyse change on an unprecedented level. Our new strategy is focused on securing and normalizing clean water, decent toilets, and good hygiene for vulnerable populations by 2030."
This, the document said would be achieved through three impactful Strategic Aims and organizational transformation aligned with Global Strategy.
"This strategy will be characterized by scale, strategic partnerships, and sustainability. With this shift, we will drive alignment of resource mobilization and support services," the document added.
Source: News Desk Report