General News
Local News
News
News & Trending
Trending
Christian Council commends AcrossFaiths Foundation for promoting Peace among all faiths
Christian Council commends AcrossFaiths Foundation for promoting Peace among all faiths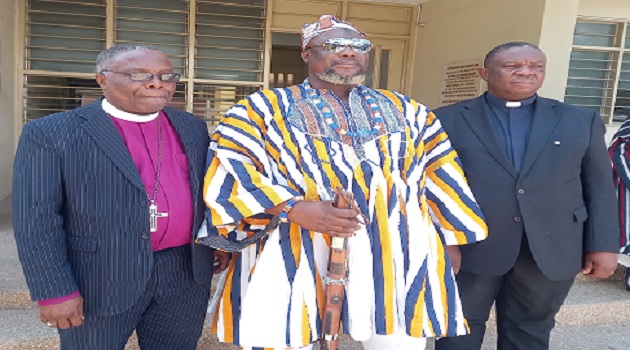 The General Secretary of the Christian Council of Ghana (CCG), Dr. Cyril G. K. Fayose, has commended the leadership of AcrossFaiths Foundation Ghana for promoting peace among all faiths in the country.
Dr. G. K. Fayose gave the commendation when members of the governing board of the foundation paid a courtesy call to the council.
The General Secretary of the CCG in his welcome address stressed the importance of religious tolerance in the country.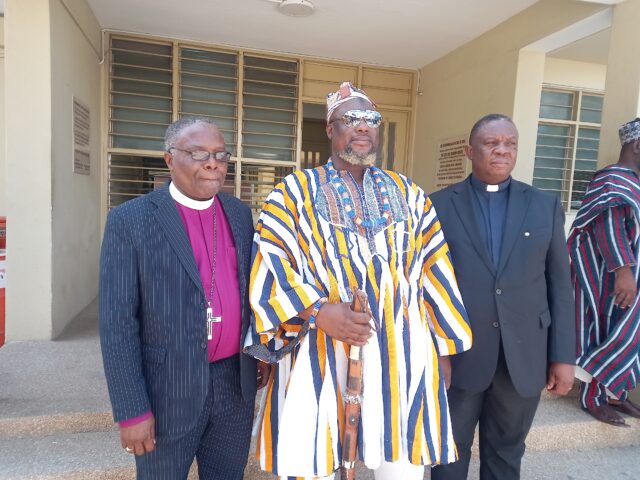 He maintained that there is a need for all faiths to come together to work as partners in the development of Ghana.
On his part, the President of AcrossFaiths Foundation Ghana, and Bishop of Accra Methodist Diocese, Rt Rev Emmanuel Borlabi Bortey expressed gratitude to the council for it role in ensuring harmony among the citizenry.
The governing board of the AcrossFaiths Foundation led by its president, Rev. Borlabi Bortey and his Vice, Sariki Alhaji Madingo who also doubles as the president of the Supreme Council of Ga-East Zongo and Tribal chiefs were at CCG's secretariat to officially introduce the foundation and also engage the leadership of the council on a number of critical issues which if not addressed properly will affect the peace and harmony the country is currently enjoying.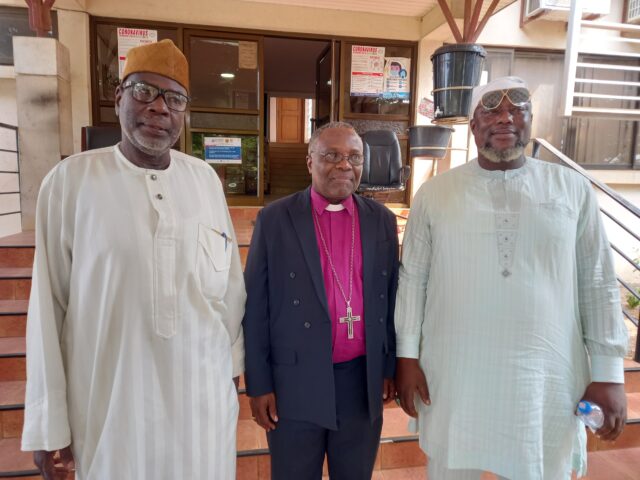 Key among issues discussed were the influx of terrorists, religious tolerance, and the need for different faiths in the county to co-exist peacefully.
Story; Kwadwo Buabeng