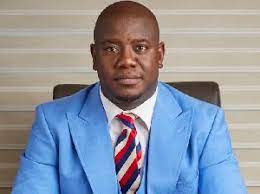 The Member of Parliament for Yendi on the ticket of the New Patriotic Party (NPP) Mr. Farouk Mahama has urged the youth of the country to strive hard to achieve their set goals.
He urged the youth not to be discouraged by the temporary setback of the economy. He assured that government would do everything possible to overcome the current challenges.
He also asked them to take advantage of the numerous skills and employment programs the government is enrolling in the course of the year to build themselves.
Hon Farouk who also serves on Food, Agriculture and Cocoa Affairs and Gender and Children Committees in Parliament, was very confident that the youth of the country would be given the necessary support to achieve their objectives.
He stated that as pillars of the state, they would not be left out in the socioeconomic development of the country.
Hon Farouk, who is the board chairman of the Ghana Integrated Iron and Steel Development Corporation assured that the Corporation would work very hard to prosecute its vision for the betterment of the economy.
He expressed his gratitude to Allah and all persons, individuals, and organizations who are helping him in his Parliamentary and other governmental duties.
Some youth in the constituency commended him for the numerous projects, programs, and opportunities he has created and continued to create for them.
They assured the Hon MP that they would be agents of peace and development wherever they would find themselves.
Story: News Desk report