General News
News & Trending
Trending
Falsehood: SP Never Rejected Salary, Gov't Treating Outfit like 'Goro' Office
Falsehood: SP Never Rejected Salary, Gov't Treating Outfit like 'Goro' Office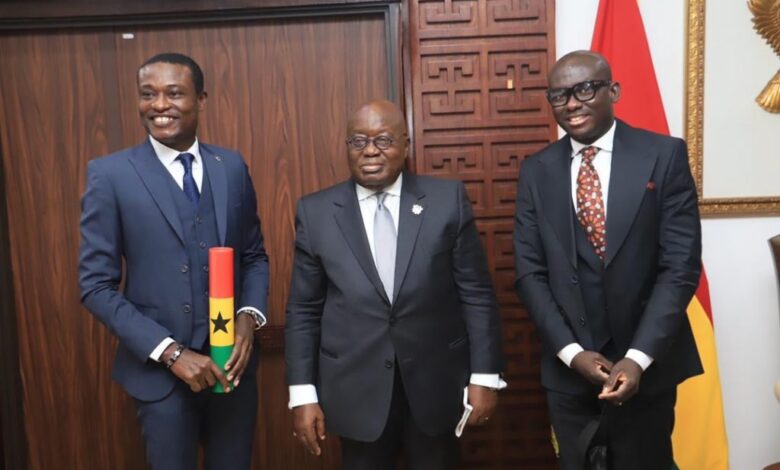 The government is suspected of bullying the Office of the Special Prosecutor (OSP) as part of the moves to frustrate the office to deal with corruption.
Various lies have been activated against the Special Prosecutor (SP) by certain government forces, all in the name of making Mr. Kissi Agyebeng unpopular.
The latest of such lies according to a deep throat source within corridors of power is that the SP rejected some GH¢20,000.00 that was offered to him as his monthly salary and turned around to complain that he has not been paid since he took office.
It is turning out that the SP never rejected any salary but rather the office insisted that it should be sorted with emoluments stated in the Legislative Instrument (LI) establishing the office.
What is alarming is the fact that the government has decided to pay SP, Deputy SP, and other directors as Civil Servants.
Per the LI, the SP emoluments were pegged at the level of an Appeal Court Judge whiles that of the Deputy SP was pegged at the level of a High Court Judge.
Other Directors at the OSP emoluments were pegged at the level of Commissioners of Police.
Interestingly, the government has set aside the LI and has been treating the officials at the OSP as some 'Goro Boys and Girls' by occasionally dropping some peanuts instead of what was stated in the LI and it's that treatment that the whole outfit rejected, and not Mr. Agyebeng rejecting some GH¢20,000.00 offered to him as salary because it was too small for his status.
SP's Crime
Mr. Agyebeng was targeted immediately after he spoke about the government's commitment to fight against corruption on the third edition of the Joy Change-Speakers Series in NewsFile on Joy News days ago.
He said: "On the part of the government, is the government ready for the fight against corruption? From where I sit, I have not seen much commitment. I have heard lip service on too many occasions paid to the fight against corruption.''
On the programme, Mr. Agyebeng also spoke about how some Ghanaians are equally frustrating the fight against corruption.
So it was not as if the SP went out attacking the government alone on the fight against corruption.
Story: Inghananewstoday.com