General News
Politics
Trending
Vote of censure motion: Ad-hoc committee expected to submit report to the plenary on November 22
Vote of censure motion: Ad-hoc committee expected to submit report to the plenary on November 22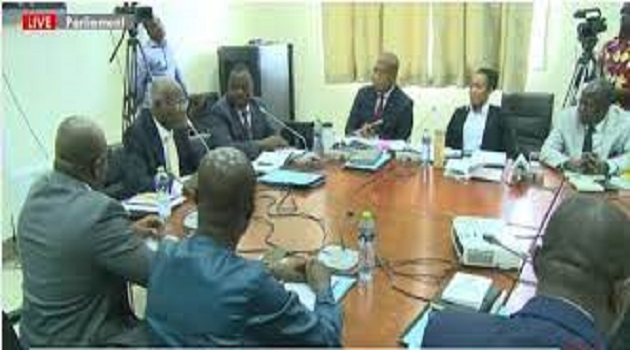 The eight-member ad-hoc committee probing the censure motion against the Finance Minister, Mr. Ken Ofori-Atta is expected to present its report to the plenary on Tuesday, November 22, 2022, barring any last-minute hitches.
This follows the conclusion of a public hearing into allegations leveled against the Finance Minister by the Minority members of the legislative arm of government as the basis for the censure motion on Friday, 19, November 2022.
Members of the committee set up by the Speaker of Parliament, Rt. Hon. Alban Sumana Kingsford Bagbin was given seven (7) days to probe the Censure of Motion, which ended today.
But in his concluding remarks at the public hearing, a Co-Chair of the committee, a Member of Parliament (MP) for Bolgatanga East Constituency in the Upper East Region of Ghana, Dr. Dominic Ayine announced plans to seek an extension of time from the Speaker, to finalize its report.
"We will apply to the Speaker for an extension of time to be able to file our report and the purpose of the report will simply be to continue the debate on the motion for the vote of censure and the report will be laid in Parliament hopefully on Tuesday."
On his part, another co-chair, Mr. Kobina Tahir Hammond. MP for Adansi Asokwa Constituency in the Ashanti Region explained that the committee would have to present a draft copy of the report to the Finance Minister to ensure that his responses are properly captured before the full report is tabled before Parliament for debate.
Two of the seven allegations (conflict of interest, and incompetence) leveled against the Finance Minister by the Minority in Parliament, calling for his removal from office were stepped down during the public hearing.
Story: Kwadwo Buabeng