Entertainment
News & Trending
Opinion
Trending
Prempeh Charles writes: Men too feel sexually harassed; yes, men with conscience feel harassed
Prempeh Charles writes: Men too feel sexually harassed; yes, men with conscience feel harassed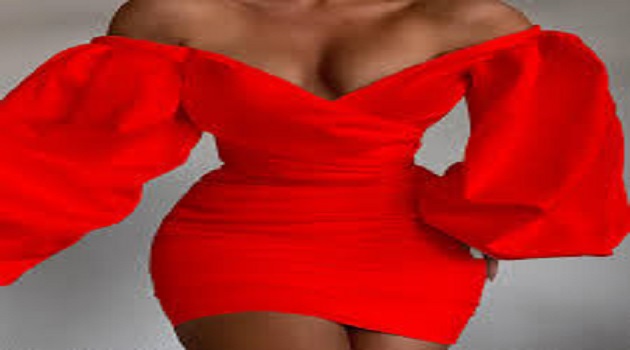 In the last few weeks, l have interacted with several unmarried young men about how they cope on campuses.
The responses l have elicited point to a few complex issues society pretends do not matter or deliberately remains oblivious about.
Society is deliberate about these complex issues because society has deliberately sought to conflate gender/sexual (of ontologically biological male and female) differences as it promotes the idea of gender blindness.
Since the cultural and sexual revolutions started in the recent world of the 1960s and its consequent anthropological turn in Gender Studies, radical feminists have made attempts at blurring any distinction between the psychology of men and women.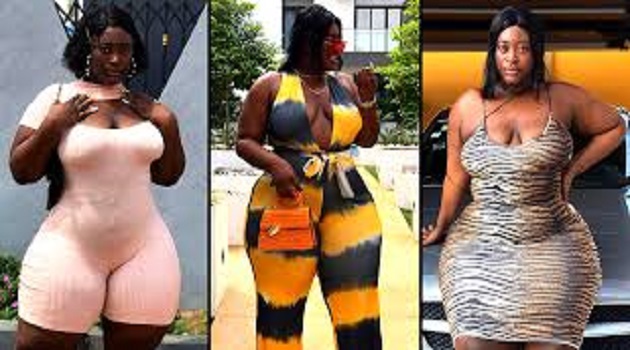 Beginning with what appears as innocuous statements such as, "What men can do, women can do better," the feminist agenda has gravitated to a point where it doesn't matter how women choose to appear in public.
It does not even matter how women treat their bodies. Instead, it matters when men decide to talk about how they feel towards women.
If a man complains about the excessive nudity in public, two pushbacks are obvious:
Women cannot be responsible for men's lack of discipline
Women have control over their bodies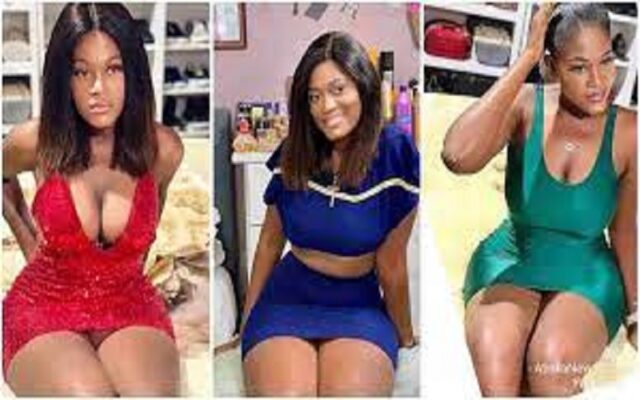 As l have said, the above two points are very strong in the feminist debates. The points tacitly and also obviously, to the keen observer, forge the tapestries of human freedom.
Context: The economic prosperity of the 1960s provided an atmosphere of freedom to an extent that, maybe, libertarians like John Stuart Mill and Jeremy Bentham may have hardly imagined.
Possibly, Michel Foucault, whose recuperation of a complex form of existentialism, profiled societal structuring of the sexuality of men and women as oppressive, may squirm at the world's predicament today.
What about Simone de Beauvoir? She wasn't against marriage but was concerned about human frailty and its impact on marriage becoming the basis of reinforced patriarchalism.
However we look at matters, freedom in our 21st Century world appears to put the world on a false precipice of collapse.
Beginning with the "I am aware" of the 1990s to "Let women be" at the turn of the millennium to the social media world of "selfies", society has normalised nakedness in the public space.
Anchored on the Western minted "post" theories, words have lost their ontological meaning. Nakedness isn't naked to everyone. Nudity isn't nude to everyone. Everything is subjective.
The stupidity in the subjective and relativistic argument is, that "everything is subjective" is an absolute statement.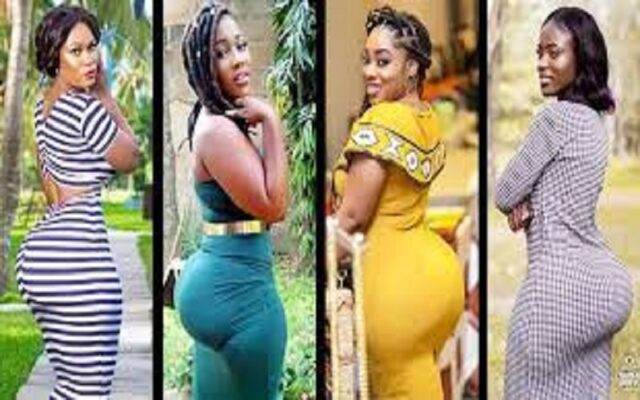 Are women intentional about how they dress? Are men intentional about what they choose to see?
In my conversations with young women, most of them unmarried, nearly all of them told me they are intentional about exposing sensitive parts of their bodies.
In fact, several of them said they enjoy it when men lust after them. Others said through men's lustfulness, they (women) control men.
A few months ago, l wrote about how on a long journey from Accra to Kumasi in public transport, l had to endure the trouble of having had to look forward, as though l was a robotic being.
What l didn't add was that by the time l reached my destination, l had a neck problem.
All this was because the young lady who sat next to me was in a very revealing cloth, highly hot skirt with nearly everything showing.
Remember l joined a bus that had tickets already sold out and changing seats was almost a difficult task to accomplish.
On campus, l have realised that the stigma assigned to women exposing the sensitive parts of their bodies has fallen to the realm of "no qualms of conscience".
As l have said, the normalisation of nakedness on our campuses has come a long way – a long journey of radical feminists claiming that women must be what they want.
Unfortunately, women Christian academics have fallen victim to this Satanic agenda, by joining the sexual revolution without sometimes even being aware of the pernicious entrapment they are laying and the contradictions.
Thanks to Professor Florence Dolphyne who stood out among the cultural elites.
But as l said, women are intentional about what they wear and how they choose to appear. Indeed, historically, women have played politics with their bodies.
Whether using their nakedness as part of military strategy or cowing men into submission or for ritual purposes, women have been both pragmatic and instrumental with their bodies.
Playing on the psychology of men, history is replete with several instances where men against men have employed women as a leveraging point to win over the other.
More recently, we have heard about male politicians and even religious leaders who plant women in the lives of those these politicians and religious leaders disagree with.
So, where from this banality of gender blindness? I have often been curious about the posture young women assume when they even take pictures.
It is as if by default, they must ensure that their "boobs" and "bumbs" are clearly explicit enough. Contrast such pictures with those of responsible married women.
If you find any difference, then we cannot be fooled into the insanity of assuming that women are just expressing themselves.
Well that women "dress to express themselves" is also telling enough about women just choosing what to wear. Choosing what to wear implies that women are just aware of their intentions.
When women dress in public, do they communicate as well?
Certainly, basic reading of the human quest for meaning would indicate that clothing isn't just clothing. What we wear communicates what we intend.
Again, historically, as ontologically communicative beings, human beings have deployed different communication strategies: morphing into verbal and non-verbal cues.
To say the least, clothing thrives as both verbal and non-verbal communication devices.
Unfortunately, while women communicate to men about their intentions, men's response then becomes complex and liable to punishment.
I am certainly not talking about rape, l am referring to men watching what women intentionally show them.
After asking women to dress as they want, men are asked to hem their eyes. A man who fails to look away is profiled as immoral and a rapist.
More recently, radical feminists have even extended sexual harassment to include men watching what women show them.
What sort of nonsense and inanity is that? So, these radical feminists want us to either look away and down always and fall to death or what?
While women pretend what they are doing has nothing to do with morality but sartorially, these women impose a burden of moral guilt on men.
Now to the issue of rape: I am sorry, but if you aren't my wife and you are visiting me, why do you appear as though my office is an extension of a bedroom?
Well, you may want to talk about my mother and female siblings appearing in the very manner l am complaining about.
Certainly, the issue of incest has become, and usual, part of the controversial subject of our work culture. Anthropological texts since 2010, as l have checked are not just redefining marriage, but massaging the issue of incest.
Incest is normalised as simply cultural inventions of human beings. Without even wasting much time here: Please tell me how you will feel having carnality with your mother and grown-up female siblings.
Obviously, if you don't experience any moral revulsion, then certainly your conscience is on a nosedive – to say the least.
To ask women to go naked on campuses and similarly caution men not to watch show the dimwit ideas on our campuses. Sad, indeed.
Was this stupidity part of the reason for children being taught Comprehensive Sex Education? At least sex will always trigger moral drives, so parents cannot be quiet for radicals to take over.
Now to my sisters, know that however cheap you treat your body, explicitly trading your budding feminine assets, you will pass this stage one day.
You won't stay "green" forever – for, contrary to the idiocy of the health campaigners, you will grow in weakness.
If you don't treat your body well today, but rather enlarge, chemicalise and duse yourself with all the commodified destructive, you will live to regret it.
To turn to another issue: the sudden explosion of women with huge "boobs" and "bumbs" all over the place, as though they came from the same parents is telling enough.
But yes, they came from the same parent of the capitalist and highly patronised, but the subversive aesthetic world.
We men, l can assure you, know what we want. Men are deliberate about the women they marry and those they vent their uncontrolled sexual desires on – sad, indeed.
Men are also very jealous and possessive. They are colonisers. That's why, you may appeal to them with your nudity, but once they respond to the appeal, they want to colonise your nudity as theirs.
Concurrently, they domesticate your post-conjugal wardrobe and public life. Haven't you observed that women appear differently in public – both prior to and post-conjugal unions?
No wonder, radical feminists are raising an army against institutionalised heterosexual marriages, even as they promote polyamory.
They are also campaigning against institutionalised lesbianism – after all, we all want to palliate and nurse our ego in possessing the other person. No wonder, some women go for vibrators and pets.
Is it also any wonder that the gay community leans on radical feminists for theories?
Now to the men, let's also talk about our predicament. We feel sexually harassed too. We feel intimidated. We feel the war on us. We feel the banalities on our campuses.
We feel psychological oppression. We aren't women. Women aren't men. Let's keep the public sphere as a moral space and allow some level of sanity to prevail therein.
This foolishness of numbing moral conscience with laws will do us no good.
If you charge me that men rape people in well-covered cloth, then you are admitting that we cannot take clothing for granted.
At least, in my syllable, l am certainly clear in simple language that "I won't entertain any indecent dressing from men and women", for below the belt, there's hardly any discipline.
Save the thief the troubles of being a thief by hiding the gold from easy, public view. For an unguarded gold will even tempt the saint.
Satyagraha