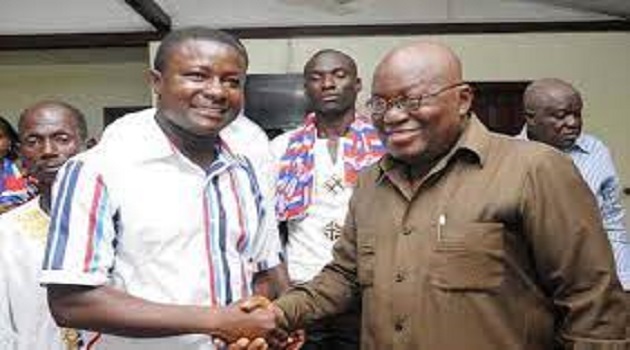 The host of Onua TV's morning show, Maakye, Captain Smart on Monday September 19, 2022, 'pushed' the Member of Parliament for Abura Asebu Kwamankese, Elvis Morris Donkoh, into a 'galamsey pit' he dug on Onua TV's morning show, Maakye.
Speaking on the measures adopted by the Parliamentary Select Committee on Mines and Minerals, where Elvis is Vice Chair, to curb galamsey, he said the Minerals Commission has formalised activities of illegal miners by introducing the Community Mining Scheme (CMS).
Captain Smart, who was dissatisfied with his response citing the devastating effect of galamsey which is on the rise despite the introduction of the CMS, the MP rather sought to blame the media for failing to name and shame big men who are behind illegal mining in the country.
During the discourse, the MP in his attempt to enlist.some successes his government has chalked in controlling illegal mining said they once caught a chief who was engaging in galamsey at his backyard and meted appropriate sanctions to him.
However, when Mr. Smart asked him to name and shame the said chief just like the charge he is putting on journalists, he had to fumble till the end of the interview without mentioning the name.