News & Trending
Opinion
Trending
Ahmed Osumanu Halid writes: The Future Is Unknown
Ahmed Osumanu Halid writes: The Future Is Unknown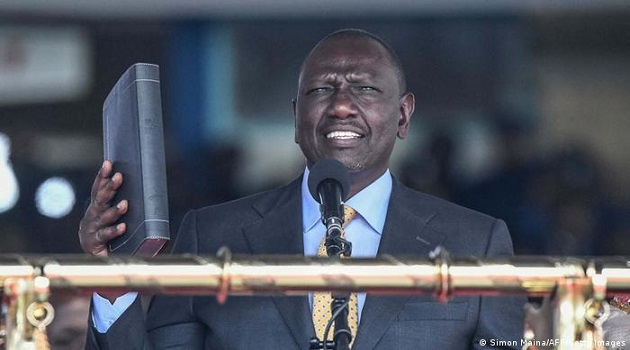 Some 48 hours ago in the far east of the continent in a country called Kenya, a certain William Ruto was sworn in as the fifth President of the country.
Kenya is a stable country in that region. The country is encircled by other countries whose leaders are perceived to be dictators.
They have been holding power for centuries by breaching their grundnorms.
Back in Kenya, the sworn-in President was disowned by his 'boss', the immediate President, Uhuru Kenyatta.
The then President ironically supported a candidate from another party led by his one-time bitterest riva, l Raila Odinga.
During his presidency, he wasn't talking with his vice.
William Ruto was fortunate the grundnorm of the country, the Constitution, protected him from any untoward act on the part of the President.
The President couldn't do anything to him. He only declined to assign him any responsibility as his vice.
William Ruto wasn't perturbed at all.
He formed his own political party where he became the leader of the party.
He had some equally energetic and committed followers who were determined to get him elected as the President.
His campaign was solid. His message was apt and the voters friendly supported his catchy message.
After intense campaigning, he won the election with 51%.
His contender decided to go to the Supreme Court of the country to get his election quashed.
After a week of a legal contest with Ghana's 2020 election as part of the judicial precedent in the determination of the matter, the seven-member court ruled in his favour.
Today, a village boy as he described himself is the democratically elected President of the Republic of Kenya.
Ruto's ascension to the Presidential throne should be a learning curve for all.
Never disown yourself.
Appreciate yourself, Be determined, confident, and focus on your objectives.
President William Ruto's story should be an inspiration to all.
Where you are born?
Where do you come from? Your financial status? Do not really matter, your determination to get to the apogee of your vision is what matters.
There is hope for all. It is just a matter of time and one's preparation.
William Ruto, congrats on your success. Be the servant to your people and always remember your 'village boy theory'.
The future is really unknown.
Ahmed Osumanu Halid
Nima-441