Opinion
Trending
Riots and vandalism on University Campuses in Ghana: the way forward
Riots and vandalism on University Campuses in Ghana: the way forward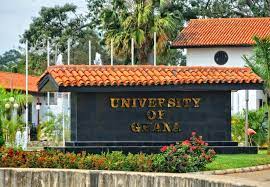 The spate at which riots occur on campuses of our country's universities is increasingly becoming alarming.
Much as it is rampant, the enormous and adverse effects are also disastrous. It appears there is no end in sight to the destruction of property and in some cases, injury to lives on these campuses. For now, efforts by the authorities and the security agencies are not yielding the required results as clashes, commotions and confusion on campuses are negatively impacting academic and social life in our university communities. These primarily emanate from inter-hall banters that are manifested in open clashes and violent fights.
Recent incidents of such clashes on university campuses were recorded at two major Universities; namely, the University of Ghana, popularly referred to as LEGON, in Accra and the Kwame Nkrumah University of Science and Technology, KNUST, in Kumasi. At KNUST, students of the Unity Hall clashed with their colleagues from University Hall, while at Legon, students from the Commonwealth Hall engaged in brutalities with those from the Mensah Sarbah Hall. Some of the causes for this violence are apparently no issues to create such problems. That is why perhaps, observers believe there is an undercurrent issue in almost all the cases. For instance, the dispute at the KNUST campus was triggered by a misunderstanding over a route for procession, while the Legon issue was said to be about the procession to mark a Hall week.
In all cases, property was destroyed, with a total of eight cars reported to have been set ablaze. The level of destruction of property and disruption of academic programmes have caught the attention of the entire country, with some Ghanaians resorting to tick-tock to make fun of the issue, thus bringing to bear the urgent need to help arrest the situation before it gets out of hand. University authorities, though, have reacted to the incidents and put in place some measures; the most important thing was to have been more proactive through intelligence to help curtail such nasty clashes before they escalate.
Simply put, proactiveness is critical under such circumstances. This is because, without any iota of disbelief, such disturbances could become national in character and nature. Some Halls have an alliance religiously with other sister universities. This is why perhaps, residents of Casely Hayford Hall at the University of Cape Coast bused themselves to the KNUST to lend support to their peers. For now, such nasty actions are just prominent in a few of the 15 national public universities.
Care must be taken, so this does not escalate to others and even on to the other 45 private Universities, as well as many Teacher and Nursing Training Colleges and Technical Universities. Stiffer punishment must be meted out to the offending students and they must be made to pay for all damages, as in the case of the KNUST. Some of this indiscipline on the country's university campuses are a true reflection of how we resolve conflicts in other renowned institutions in the country. This is because, these days, students are only taught to have book ideas and knowledge.
Their employable skills are woefully inadequate and talk less of their moral and civic education, values, and attitudes. In the words of the Minister for Education, "It is unfortunate that our students who are the future leaders of this country will behave in this manner. "Our university students must have training that shows the right and just way to lead their lives. Being honest, reasonable, legitimate, accommodative, generous, sharing, loving, and caring, show consideration and sensitivity.
These are some basic principles of moral education. It is more practice that enriches lifestyle and places value on society and its property. There must be holistic education with unique approaches to teaching, where educators must seek to address students' emotional, social, ethical, and academic needs, in an integrated learning format, so they can be good and productive citizens and not destructive or destructors.
By Nana Sifa Twum, a Media and Communications Consultant