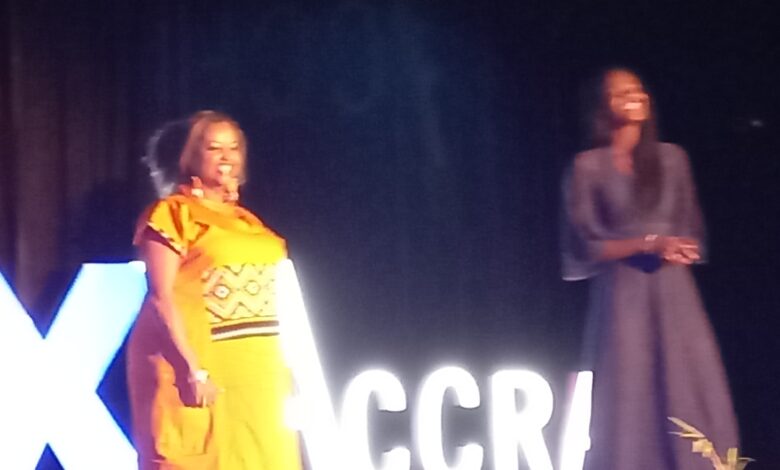 The Timbuktoo Project Head and Chief Innovation Officer of the United Nations Development Programme (UNDP), Regional Bureau for Africa, Dr. Eleni Gabre-Madhin, has announced that Ghana has been selected as one of the African countries to host one of the eight Timbuktoo Hubs.
The eight Timbuktoo Hubs to be established in some selected countries are Fintech, Agritech, Healthtech, Greentech, Creatives, Tradetech and Logistics, Smart Cities and Mobility, and Tourismtech.
Ghana, due to its potential in the agricultural ecosystem, has been selected to host the Timbuktoo Agritech Hub.
Dr. Gabre-Madhin made this announcement during the lively timXAccra event held at the Labadi Beach Hotel in Accra, Ghana.
"We are excited to open a Timbuktoo hub in Accra, recognising the vibrancy and positive trends that are emerging from Ghana's startup ecosystem. The future is bright as we harness Africa's enormous youth talent to transform the continent into a knowledge and innovation global powerhouse," Timbuktoo Project Head and Chief Innovation Officer of the UNDP Regional Bureau for Africa noted.
The UNDP Africa launched this initiative in 2021 with the sole aim of engaging a large number of private and public sector partners to establish eight Timbuktoo Hubs in recognised leading startup ecosystems.
"It is envisaged that eight private-sector driven pan-African Timbuktoo hubs will be established across Africa, each focused on a different priority sector and each housing a Venture Builder and a Venture Fund. The exciting vision behind Timbuktoo is that each pan-African hub will attract top startup talents from across the continent, with the aim of nurturing and growing 'One Africa Market and beyond'.
Timbuktoo is a new approach for UNDP in line with our vision of a future-smart Africa that transcends old development paradigms," she stated.
The Project Head and Chief Innovation Officer at UNDP explained that the Timbuktoo initiative intends to mobilise and invest one billion dollars of public and private capital over ten years, with the aim of sparking the startup revolution in Africa.
"The ambitious vision set by Timbuktoo is to galvanise Africa's tech and tech-enabled startups, aiming to achieve over 1,000 startups, achieving significant scale and having an impact on over 100 million livelihoods as well as environmental impacts. This, in turn, is to generate a ten-fold return, amounting to over ten billion dollars in terms of wealth and value creation for Africa's economies.
The initiative, since its inception, has moved rapidly on several fronts. In addition to resource mobilisation and engaging host governments for the setup of eight Timbuktoo pan-African Hubs in leading startup ecosystems, Timbuktoo has also spearheaded the establishment of University Innovation Pods (UniPods), at the national level in ten lower-income countries in Africa (Benin, Guinea Conakry, Lesotho, Malawi, Mali, Rwanda, Sierra Leone, South Sudan, Togo, and Uganda), with the objective of encouraging students in universities to engage in innovation and design thinking," she noted.
The UniPods, she said, will become operational by the end of 2022, and thus, Timbuktoo's reach will extend to eighteen African countries by 2023, when the Timbuktoo hubs are envisaged to become operational.
The timXAccra interactive event, held in partnership with Innohub and the Ghana Hubs Network, engaged over one hundred ecosystem actors, including government officials, diplomats, and development partners, and several startup ecosystem players in solid discussions on Timbuktoo and the Ghanaian startup ecosystem experience.
The event signalled UNDP's strengthened commitment to engaging and working with the private sector.