Business
General News
News & Trending
Top stories
Trending
Stop blaming Us for your inefficiencies…We are not the cause of the recent price hikes in goods and services -GUTA lashes at Gov't threatens to close shops on August 29 to demonstrate against cedi depreciation
Stop blaming Us for your inefficiencies...We are not the cause of the recent price hikes in goods and services -GUTA lashes at Gov't threatens to close shops on August 29 to demonstrate against cedi depreciation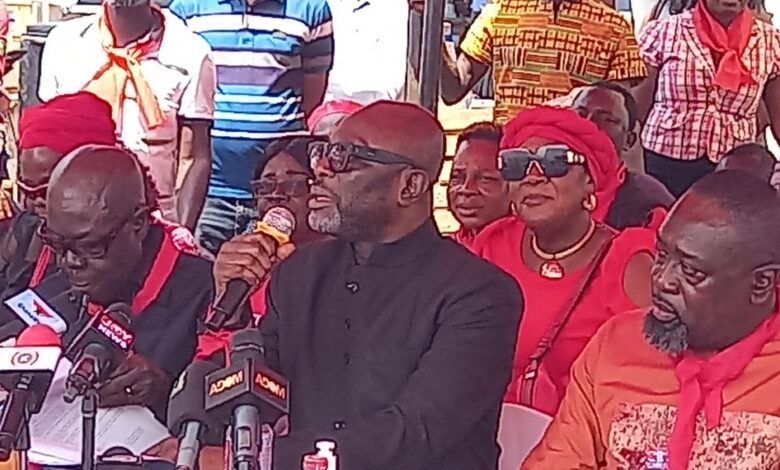 The leadership of the Ghana Union of Traders Association (GUTA), has refuted claims that members of the umbrella body are the cause of the recent price hikes in goods and services
According to GUTA, they have no hand in the country's current economic challenges, thus calling on government and New Patriotic Party (NPP) communicators to desist from accusing members of the association without any basis.
Speaking at a press conference in Accra, the President of GUTA, Dr. Joseph Obeng, alluded that the sharp depreciation of the cedi, high inflation rate, the high interest rate, and astronomical taxes are to be blamed for price hikes in goods and services.
He, therefore, called on the President, Nana Addo Dankwa Akufo-Addo, and his handlers to act expeditiously to salvage the near-sinking Ghanaian economy.
The President of GUTA announced that all shops belonging to its members in Accra would be closed on Monday, 29th August 2022, to register its displeasure with the current state of the country's economy.
Dr. Obeng maintained that the depreciation of the cedi has eroded the capital of its members and is severely hampering their operations.
"A dollar is currently trading at GH¢10.20p, inflation is almost at 32%, and the policy rate is currently at 22%.
The Monetary Policy Rate is 22%, meaning that Commercial Lending Rate is over 35%, VAT Standard Rate of 19.25% instead of the flat rate of 4%. The huge influx of foreigners in the retail business against our investment loss. These are things that should concern government and party communicators," the President of GUTA reiterated.