General News
News & Trending
Wash
Trending
Poor Management, lack of financing, hampering attainment of SDGs Goal six in various MMDAs 
Poor Management, lack of financing, hampering attainment of SDGs Goal six in various MMDAs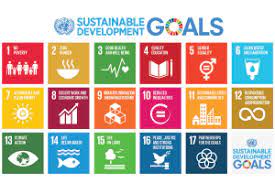 Poor Management, lack of financing, and budgeting for satisfactory operation are said to be the challenges facing the operational and managerial services for the attainment of Sustainable Development Goal six.
This according to experts may increase the risk of Water, Sanitation, and Hygiene (WASH) -related diseases.
this came to light at a day's dissemination workshop for various District Coordinating Directors and others at Bolgatanga in the Upper East Region, aimed at ensuring quality in the provision of water.
"The main objectives of the dissemination and action planning workshop are to create awareness of the existence of a framework for managing drinking water quality in the country. It also expects to equip participants with the skill and competence to operationalize the National Drinking Water Quality Management framework" WASH Technical Specialist, World Vision Ghana, Attah Arhin said.
In the year 2016, the Government finalized the National Drinking Water Quality Management Framework which sought to pay attention to water safety planning from the catchment to the household.
Attah Arhin explains that it is often important to consider its quality when considering providing water to a community. He said participants are expected to relay the content of the framework to develop workable plans to improve water quality in their various communities and districts.
The five-year project of Enhancing Water, Sanitation and Hygiene (EN-WASH) has Global Communities as the lead implementer and World Vision as one of the implementing partners.
The participants drawn from Northern, North East, Upper East, Upper West, Savannah, and Oti Regions who spoke to GBC News said they would "collaborate with government to enhance governance and planning for WASH service delivery, strengthen sustainable WASH financing among others."
The Water Safety Planning approach is the primary WASH sector tool implemented to ensure that multiple barriers are put in place from the catchment to the point of use.
This is to effectively manage the risk associated with the exposure of contaminated drinking water to the public and to protect public health.
Source: Inghananewstoday.com/Gbcghanaonline.com