General News
News & Trending
Trending
With all due respect, you don't have the right or powers to Ban Radio Ada from covering Asafotufiam – GJA tells Ada Traditional Council
With all due respect, you don't have the right or powers to Ban Radio Ada from covering Asafotufiam - GJA tells Ada Traditional Council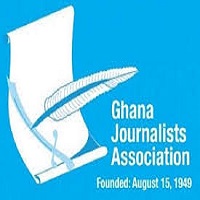 The Ghana Journalists Association, (GJA), has stated that the Ada Traditional Council has no right or powers to ban Radio Ada from covering the 2022 Asafotufiam which was held over the weekend in Ada.
The national executives of the inky fraternity, therefore, described as baseless the decision by the Ada Traditional Council to ban Radio Ada from covering the Asafotufiam.
The GJA said the unfortunate ban of Radio Ada by the traditional council is a dent on Ghana's press freedom.
The Association disclosed that it visited Ada to get first-hand information on the feud between the Council and Radio Ada. It concluded that the Traditional Council did not have the right to ban Radio Ada from performing its constitutional duties.
Addressing the media in Accra, President of the GJA, Albert Kwabena Dwumfour, said the Association has engaged the Police to provide maximum security to the staff of Radio Ada.
He added that GJA will follow keenly on the issue and bring finality to the matter.
Mr. Dwumfour called on both parties to eschew violence and seek redress at the appropriate quarters.
The blacklisting of the radio station started when the management of the radio station wrote to the 'Ada Asafotufiam Planning Committee 2022' to draw its attention to what it believed to be the "inadvertent exemption of being a regular protocol of the planning committee".
According to officials of the radio station, the outcome of the meeting with the Ada Traditional Council was positive.
However, the Ada Traditional Council followed up with a letter to the radio station dated August 1, 2022, delivering the Council's decision to place restrictions on Radio Ada. According to the Council, it had made an official complaint to the NMC.
While appreciating the council for filing a formal complaint, the GJA noted that the council breached the rules of complaint settlement under Section 13(2) of the National Media Commission Act, 1993 (Act 449) by taking the law into their hands and punishing the radio station and its staff.
The GJA, in view of this, called on the council NOT to resort to anything that will endanger the lives of the Staff of the Station.
Mr. Dwumfour urged the Traditional Council to withdraw the complaint and resort to dialogue to resolve the issue and also advised Journalists to be mindful of their utterances in discharging their duties.
The GJA on the occasion wished Seth Kwaku Mensah Akroboto, KMA, a reporter with Ke FM in the Oti Region, a speedy recovery.
KMA, as he is known, is receiving treatment from a gas explosion incident at Kpassa in the Nkwanta North District.
The Association also expressed condolences to Bernard Avle who lost his wife a week ago.
Source: Inghananewstoday.com