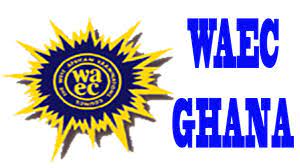 The Ranking Member on the Education Committee of Parliament, Peter Nortsu Kotoe said the government would have to make a quick intervention in the West Africa Examination Council (WAEC) to enable the council to conduct this year's WASSCE.
The Ranking at a press briefing in parliament on Friday, July 22, 2022, disclosed that WAEC is cash trapped as the government is yet to release the money to it.
He stated that as of July 1, this year the Ministry of Education and for that matter the government of Ghana owed WAEC a total of 23million Ghana Cedis, being arrears for BECE conducted in 2021, 7,221,755, as well as 15, 790,072 as areas for WASSCE.
For this year, the government is to release GHc96,694,432.40 to WAEC for the conduct of WASSCE which starts from August 1, to September 2022. But the government is yet to release any money to WAEC.
He said per information if WAEC is not provided at least 6 million Ghana cedis before the first of August to start the practicals and orals they would be forced to postpone the examination.
Regrettably, he said the other four countries that constitute WAEC including Nigeria, Liberia, Sierra Leone, and the Gambia have all conducted their Examination for 2022 already and what we are going to write is Ghana WASSCE.
He asserts that any situation that leads to the postponement of the examination has dire consequences for the candidates.
He also expressed worry about how the invigilators, script checkers, and supervisors would bring themselves to work again since they have not been paid for last year's job.
They, therefore, called on the government to as a matter of urgency release money to the council to conduct the examinations.
Source: Gbcghanaonline