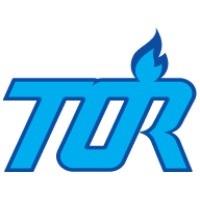 The Interim Management Committee of Tema Oil Refinery (TOR) has finished investigations into activities of some staff deemed to have caused financial loss to the company.
The investigations began in October 2021.
About six senior officers were interdicted and made to face a Disciplinary Committee set up to offer a fair hearing before any sanctions were meted out.
On Friday, June 17, one of the senior officers interdicted over the period of investigations was recalled.
"Upon receipt of your responses to the above, discussions with you at the Disciplinary Hearing, and also further investigations into the incident, it has come to the fore that you are not liable," a letter to the Senior Credit Control Officer said.
The Acting General Manager in charge of Finance has been directed to restore his salary as well as other benefits in full "from the date of interdiction to date, as per the Human Resource Management, Administrative Policies, Systems and Procedures Manual Section 6.3.1 and Article 55 Section 7 of the Collective Agreement between Tema Oil Refinery (TOR) and the Union of Industry, Commerce and Finance Workers (UNICOF)".
"Management recognises the inherent difficulties you have encountered in having to stay away from work under such anxious circumstances and is appreciative of your patience.
"We apologise for every inconvenience caused, and wish you all the best as you return to work".
News Desk Report