General News
News
News & Trending
Trending
Dzaasenye of the Ada Traditional Area sends SOS…Says Ada Communities gravely affected Akosombo Dam Spillage calls for urgent help
Dzaasenye of the Ada Traditional Area sends SOS...Says Ada Communities gravely affected Akosombo Dam Spillage calls for urgent help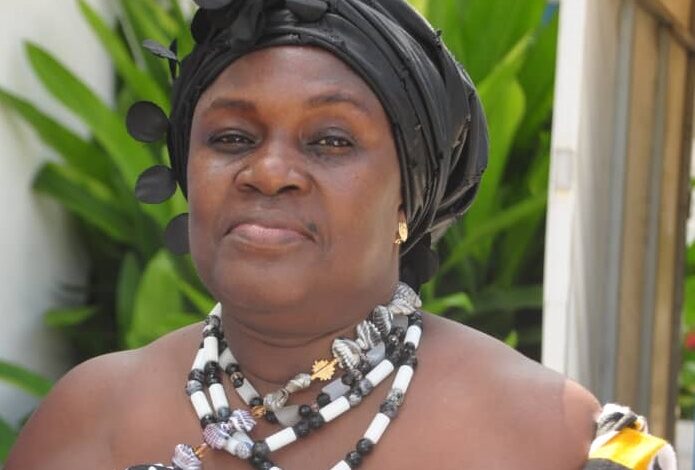 Dzaasenye of the Ada Traditional Area, Naana Aklerh Kubi I, has made a passionate appeal to the general public for humanitarian aid for people affected by the Akosombo Dam spillage in the Ada area of the Greater Accra region. She says the spillage has led to a series of devastating consequences, affecting the livelihood and well-being of a significant number of residents in the area.
In a letter of appeal titled "Request for Relief Items for Persons Affected by Akosombo Dam Spillage", the Queen mother noted that many Ada communities along the Volta River had their fair share of the spillage, resulting in the displacement of numerous families, destruction of farmlands and complete disruption in the daily lives of these individuals.
"As you may be aware, the recent spillage from the Akosombo Dam has led to a series of devastating consequences, affecting the livelihoods and well-being of a significant number of people in the region and beyond. The Akosombo Dam, an essential source of hydroelectric power for Ghana, recently witnessed unprecedented spillage due to heavy rains and rising water levels.
"This unfortunate event has resulted in the displacement of numerous families, the destruction of homes and farmlands, and a severe disruption in the daily lives of the affected individuals. In addition to the affected villages in the Volta Region, it is important to note that all the villages located along the Volta River within the Ada East community have also experienced adverse effects as a result of the spillage," the letter noted.
Naana Aklerh Kubi I is therefore calling on Cooperate Ghana, Individuals, and other benevolent organizations to support these affected indigenes of Ada with relief items including food and bedding.
"The following relief items are desperately needed to support the affected communities:
Food Supplies: Non-perishable food items, including rice, beans, canned goods, and clean drinking water, are urgently required to sustain the affected families during this challenging period.
Shelter Materials: Tents, tarpaulins, and mosquito nets, are needed to provide temporary shelter for needy communities. Medical Supplies: Basic medical supplies, including first aid kits and essential medicines, are essential to address the health needs of the affected population.
"Clothing and Bedding: Clothing, blankets, and bedding items are needed to provide warmth and comfort to those who have lost their belongings. Hygiene Kits: Personal hygiene kits containing soap, sanitisers, toothpaste, and toiletries will help maintain sanitation and prevent the spread of diseases in the affected communities School Supplies: Educational materials and school supplies are necessary for children affected by the disaster to continue their education."
She further indicated that these contributions will make a significant difference in the lives of the affected individuals and families, offering them a glimmer of hope during these trying times.
According to the request letter, any individual or organization requiring further information or would like to discuss this matter in detail should not hesitate to contact 0244829741/0592726540 or djaaselaaba1@gmail.com.
News DESK REPORT